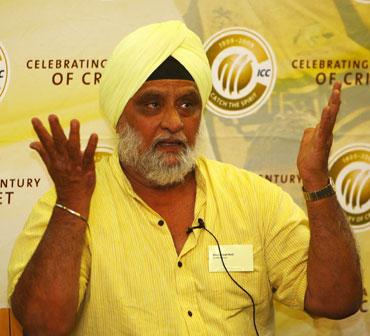 Days after the BCCI appointed five-member new selection committee for the Indian cricket team, legendary spinner Bishan Singh Bedi has taken a dig at the Indian cricket board and the new selectors.
The BCCI, on September 21, had named a little-known former India wicketkeeper-batsman, MSK Prasad, as the chairman of the new selection committee during its 87th Annual General Meeting in Mumbai.
The former India captain slammed the board by taking to Twitter, where he called the new selection panel a 'bunch of jokers'.
"Why blame new bunch o jokers..oops..sorry selectors...we must try & find out who put tortoise on top o the pole...mustn't we?!!," Bedi tweeted.
Bedi, known for his aggressive stand against the BCCI, had slammed the board recently for 'not inviting' him for the celebrations of 500th Tests held during the first day of Kanpur Test.
However, responding to the allegations, IPL chairman and Uttar Pradesh cricket chief said that he had himself invited Bedi.
"I sent him an email and even tried contacting him over phone on the number that I had but wasn't able to speak to him or get a response from him," Shukla told India Today.