The all powerful working committee of the Board of Control for Cricket in India will meet in Chennai on Tuesday to discuss the Mudgal Committe report and decide on a new date for its upcoming Annual General Meeting.

With the earlier scheduled AGM on November 20 being cancelled, the working committee members will decide upon a new date which is likely to be in the third week of December and also discuss the Mudgal Committee report that came out in the public domain.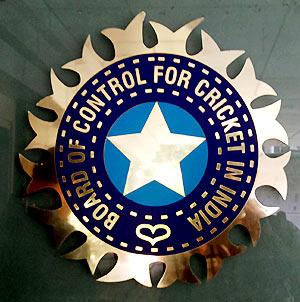 BCCI president-in-exile Narayanaswami Srinivasan will be attending the meeting in capacity of being the president of Tamil Nadu Cricket Association (TNCA).

"There is not much that's going to happen tomorrow at the working committee meeting. Most of the members who will be attending the meeting are Srinivasan loyalists. Also with Mudgal committee finding that he was not involved in fixing, the decks should be cleared for him contesting for the presidential post,"
a senior BCCI official and working committee member said on Monday.
However, the official announcement will only come after the next Supreme Court hearing on November 24.
"The BCCI would like to keep its end guarded. Any decision will be taken after the Supreme Court verdict. However there is hardly any opposition. I guess there shouldn't be much opposition from the likes of Shashank Manohar, who at the maximum control four votes. There shouldn't be any problems for him to retain his presidential post," the official added.
However when asked whether Srinivasan's close aide and Indian Premier League Chief Operating Officer Sundar Raman, who is now in the dock after indictment by Mudgal Commission probe will get the boot, the official went on the defensive.
"Sundar has wielded enormous powers till now but what will be his fate after this report by the Commission can't be said. Let Supreme Court come out with some judgement and then the board members will decide the fate of Sundar," the official added.