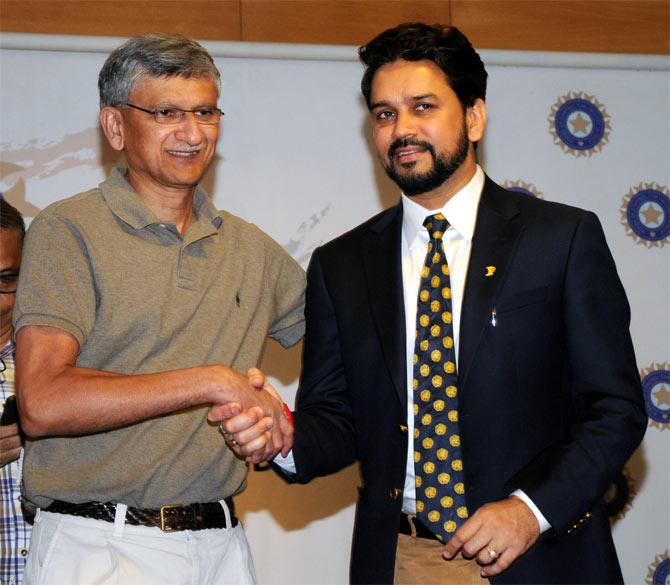 IMAGE: BCCI Secretary Ajay Shirke, left, with board President Anurag Thakur, MP. Photograph: Sahil Salvi.
The BCCI submitted the first Compliance Report to the Supreme Court-appointed Justice RM Lodha Panel on Thursday in regards to the implementation of reforms as per the apex court verdict.
"Yes BCCI Secretary Ajay Shirke submitted the Compliance Report late in the evening today," a source close to the panel told PTI today referring to the two-page report.
"They say they are preparing a list of all ineligible office bearers and will circulate them to the members shortly," the source added.
It is learnt that panel will meet on August 28 and the Compliance Report is likely to come up for discussion.
The panel wants 11 reforms to be implemented by October 15.
The BCCI has already filed a Review Petition with the Supreme Court seeking recusal of CJI TS Thakur from the case.
At the moment none of the state associations will carry out any reforms till the verdict of Review Petition is out.