Former BCCI President IS Bindra has slammed the Board's Working Committee for allowing N Srinavasan to just "step aside" instead of resigning as the body's chief, calling the proceedings a "sham".
"I have the minutes and notes of the meeting. I categorically asked for his (Srinivasan's) resignation.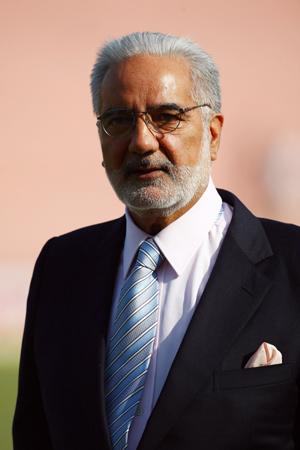 "I said this sham will not satisfy the public. I said he should resign and come back if exonerated. He (Srinivasan) said he will step aside but not resign at any cost," Bindra, whos is currently the Punjab Cricket Association President, said after the meeting in Chennai.
"He (Srinivasan) is not resigning. He is just stepping aside for one month. This is taking the public for a ride. We needed something more than this. I suggested, let him step aside until September, but he said he is not going to resign," he said.
Bindra claimed that he was the only person in the meeting to have asked Srinivasan to resign. He said he has no problems with Jagmohan Dalmiya becoming head of an interim arrangement but had reservations about the way he was brought in.
"I have no problem with Dalmiya coming in, he is an able administrator. But I don't like the way he has been brought in," he said.
Bindra, a former ICC advisor, said BCCI vice-president Arun Jaitley played a big role in arriving the decision in the meeting.
"Mr Jaitley has had his way in this meeting. Most of the suggestions came from Mr Jaitley, including the appointment of Mr Dalmiya," Bindra said. According to Bindra, Srinivasan said in his opening remarks that Jaitley had asked him to step aside in Kolkata (at the dinner party ahead of IPL final), and he had not agreed then.
"Srinivasan said he is agreeing to it (Jaitely's suggestion) now."
"I asked for a clarification on whether Srinivasan will step aside for the duration of the BCCI probe or the whole police investigation. Mr Jaitley said the investigation could go on for three-four years so let us limit it to the BCCI-constituted panel, Sundar Raman-appointed panel rather.
"Mr Jaitley said the probe should not take more than six weeks." According to Bindra, he had also asked Srininvasan about who appointed the three-man inquiry commission to probe Srinivasan's son-in-law Gurunath Meiyappan.
"'Who made these committee,' I asked. Srinivasan said 'I don't know'. I asked Professor Shetty and he said a committee named the probe panel. That committee consisted of Sundar Raman, Shetty, Peter Griffith (from IMG), and Raman (the BCCI lawyer)," Bindra said.
Photograph: Former president of the BCCI and Special Advisor for ICC IS Bindra (Michael Steele/Getty Images)