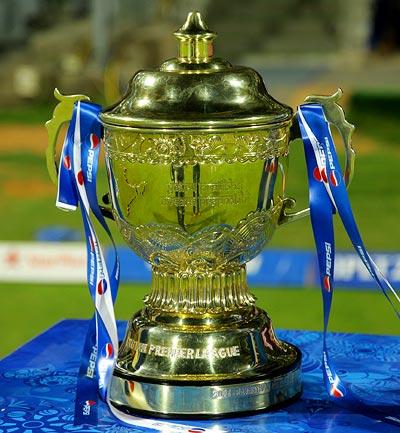 The BCCI Working Committee will meet in Bhubaneswar to shortlist two prospective countries which will be kept as alternative venues for the seventh edition of the IPL which is co-inciding with the general elections.
While South Africa is the front-runner having had the experience of hosting the second season of IPL, United Arab Emirates (UAE) is also among the countries being considered for the event to be held between April 9 to June 3 window.
The final decision on a alternative location will be taken only after the government announces the dates of the general elections as the BCCI is hard-pressed to organise it in India due to pressure from the sponsors.
"As per the agenda, the report of the last IPL governing council meeting will be placed before the working committee. The Working Committee will then recommend a couple of alternative locations which would be forwarded to IPL Governing Council. The IPL Governoing Council and primarily, the CEO Sundar Raman will have a say in the final outcome," a senior working committee member said.
Meanwhile, some of the other points that is on the agenda include confirming the minutes of the last working committee and also passing the finance committee reports and recommendations.
According to the official, a concrete decision can't be taken right away as BCCI is still hopeful of organizing the bulk of the matches in India as per the wishes of all the franchises.
South Africa has the best facilities to host an event of IPL's magnitude. The controversies kept aside, they have the best grounds and the timing of the matches would suit the Indian TV viewers which is the most important aspect of the cash-rich league.
UAE is a favourable venue as they now have two more world class stadiums apart from the Sharjah ground in Dubai and Abu Dhabi respectively.
The logistical problems are also a bit on the lesser side if one organizes the tournament in the Emirates as there isn't hectic travelling involved as the teams at times play three to four matches in a particular week.
But the flip side of organizing the tournament in UAE is the cloud of bookies and match-fixing as India never travelled there after 2000 since the match-fixing scandal broke out.
UAE is considered a hotbed for bookies and gamblers and the Anti Corruption and Security Unit (ACSU) officials might find it tough to monitor the players from eight franchises at the same time.
Bangladesh is one venue which has seen reservations from some of the senior members of the IPL governing councils as the cities have limited five or seven star hotels. Also the corruption and match-fixing fiasco during the Bangladesh Premier League has not been forgotten.