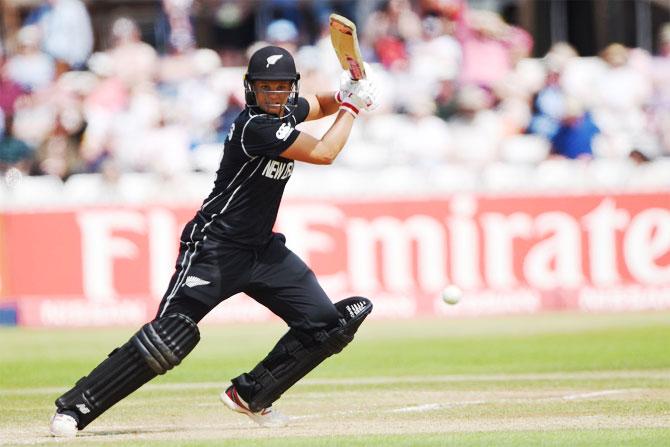 Captain Suzie Bates and batswoman Maddy Green struck centuries against Ireland to help New Zealand women post 490-4, the highest score in one-day international history in their first ODI on Friday.
Bates hit two sixes and 24 boundaries to score 151 runs from 94 balls while middle-order player Green scored 121 runs with one six and 15 boundaries.
The visitors bowled out Ireland for 144 to win the match by 346 runs.
"It's unbelievable," Bates, who scored her 10th ODI century, said.
"To set a world-record for men's and women's cricket is special and it's going to take a bit to chase it down."
Bates reached 4,192 ODI runs to surpass Debbie Hockley (4,066) as the all-time leading run-scorer for the New Zealand women's team.
New Zealand shattered a 21-year-old record that they previously set when they scored 455-5 against Pakistan at Christchurch in 1997. The highest ODI score in the men's game was set in 2016 when England scored 444-3 against Pakistan at Nottingham.
Amelia Kerr and debutant Jess Watkin also chipped in with half-centuries.
New Zealand were particularly harsh on Ireland leg-spinner Cara Murray who went for 119 runs in her 10 overs.
The two teams will face each other on Sunday in the second fixture of the three-match series.