India may be the favourites in Thursday's ICC Champions Trophy semi-final game against Bangladesh, but that nation's fans have been busy posting obnoxious memes on social media.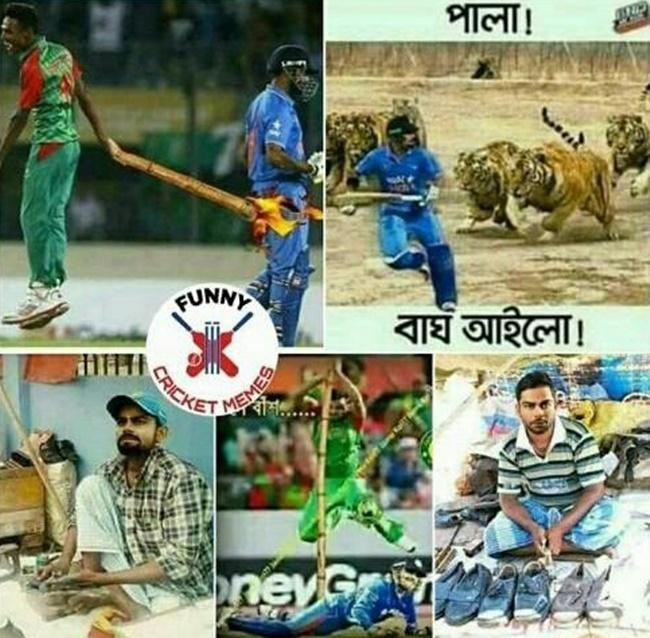 This isn't the first time Bangladeshi fans used social media to target Indian cricketers.
A meme attracted huge outrage in India ahead of the Asia Cup final between India and Bangladesh in 2016.
The outrageous meme had Bangladesh fast bowler Taskin Ahmed with Mahendra Singh Dhoni's severed head.
Dhoni had the last laugh when India beat Bangladesh.
After India lost to Bangladesh in the 2015 ODI series, a Bangladesh newspaper published a meme of Indian players with half shaven heads alongside Mustafizur Rahman -- Bangladesh's top bowler in the series -- holding a cutter in his hand.