Lightning and heavy rain caused Monday's one-day international between Zimbabwe and Sri Lanka be abandoned after 13 overs.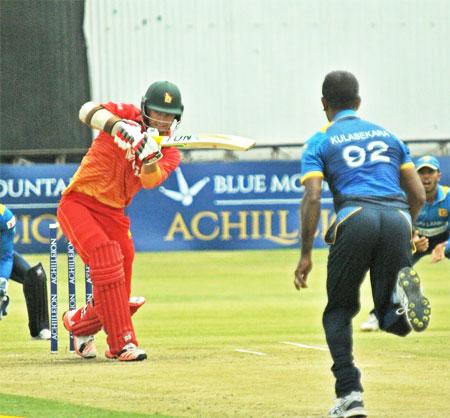 Zimbabwe, who won the toss, were 55 for two when the players went off because of the danger of lightning. A rainstorm followed and efforts to dry the outfield after it had abated continued for several hours before the umpires called off play.
The game was the fourth in the triangular series which also features the West Indies. Sri Lanka meet the Windies in the next match at the same venue on Wednesday.
Image: Sean Ervine bats against Sri Lanka during the 4th ODI in the tri-series in Bulawayo before rain stopped play on Monday
Photograph: Zimbabwe Cricket/ Twitter