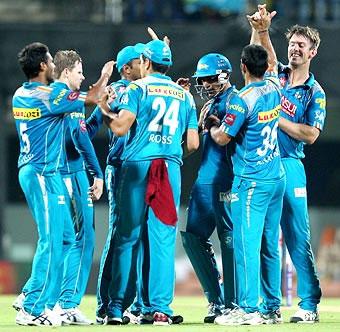 Australian players who were part of the Pune Warriors squad in the Indian Premier League have received only 65 per cent of the total amount due to them by the now defunct franchise.
Pacer Kane Richardson, Steve Smith, Aaron Finch and all-rounder Mitchell Marsh are yet to receive full payment for the 2013 season from Pune Warriors ahead of Indian Premier League upcoming auction deadline.
Richardson, 22, was secured by the Warriors for 700,000 dollars in the 2013 auction, but only received 65 per cent of the amount.
Cricket Australia maintains it is assisting its players and the BCCI to resolve the matter.
A CA spokesman said that all players will be paid what is due to them once the matter is resolved, The Daily Telegraph reported.
Kochi and Pune, who were added to the IPL in 2011, have subsequently folded, the former in 2011 itself, and latter after the last edition .
The BCCI working committee, last October, terminated Pune after the franchise defaulted on its payment and refused to furnish bank guarantee of Rs. 170.2 crore for the next season.
The onus is now on the BCCI to cover player salaries, possibly from Pune's 2013 bank guarantee.