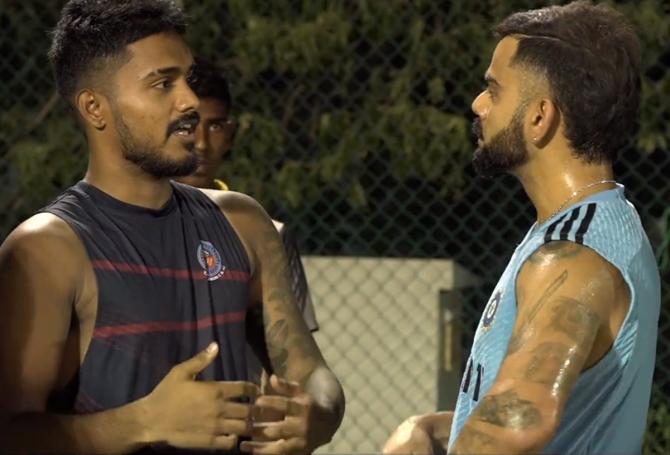 During India's practice session in Colombo, Virat Kohli took a moment to connect with aspiring young cricketers and shared valuable insights from his own journey.
India is gearing up for their first Super Four stage match of the Asia Cup 2023 against arch-rivals Pakistan in Colombo, scheduled for Sunday.
The Board of Control for Cricket in India (BCCI) shared a heartwarming video of Virat Kohli engaging with these enthusiastic youngsters on their social media platform, X (formerly Twitter).
"Kickstart your weekend with an inspiring session as Virat Kohli shares his wisdom with budding cricketers," BCCI captioned the video.
In the video, one of the budding cricketers shared his experience of interacting with the Indian batting maestro, saying, "I asked him how I could reach that elite level. His advice was simple yet profound: be professional, have unwavering self-belief, and remember that the results are a reflection of the hard work and dedication you put in. Observing him during practice, witnessing his preparation, and seeing how he approaches the game taught me invaluable lessons."
This exchange between Virat Kohli and the young cricketers exemplifies the mentorship and inspiration that seasoned players can provide to the next generation of cricket stars.