The tough experience that India and Sri Lanka went through in Australia in their recent tour will give them an advantage over their rivals in the Asia Cup, Pakistan captain Misbah-ul Haq said on Saturday.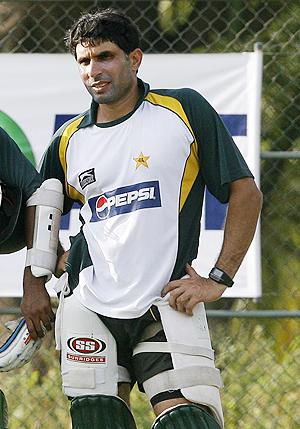 The biennial four-nation Asia Cup begins in Dhaka on Sunday with Pakistan and Bangladesh vying for the top spot in the continent along with India and Sri Lanka.
India had just a few days break before flying to Dhaka after a tough Australia tour where they lost all four Test matches and failed to qualify for the finals of the tri-series One-day tournament.
Sri Lanka, beaten by Australia in the best of three finals of the tri-series, flew to Dhaka directly from Australia on Saturday.
"I think the way they have played cricket in Australia, it will always be difficult... to play against them as they have played tough cricket over there," Misbah said in Dhaka about their opponents.
"To compete with them we have to work very hard and have to improve our performance."
Pakistan toured Bangladesh in December and won both Test and One-day series by a clear margin.
They also beat England in a Test series 3-0 in the United Arab Emirates before losing the One-day series 4-0 to the same opponents.
"Regardless of the situation that we have played here and have some advantage, but it will hardly matter as they have played some tough cricket. A lot of teams get mentally strong after playing over there (Australia)," he said.
Misbah said they want to forget the poor showing in the One-day series against England and take inspiration from the past good Test results.
"Every game and every series is a different ball game. You can't just stick to the series that you have lost," said Misbah.
"If you look at the series before we won six series in a row, I think this is part of the game. What we want to do is just forget the One-day series and just look forward," he said.