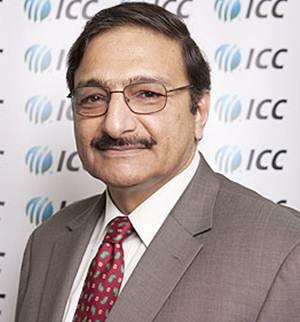 Pakistan cricket fell fall into further chaos on Wednesday after a two-member divisional bench of the Islamabad high court restored Zaka Ashraf as chairman of the country's cricket board.
Zaka had filed an appeal against his dismissal by a single bench of the IHC, headed by Justice Shaukat Siddiqui, last July.
Justice Siddiqui, while ruling the election of Ashraf as mala fide, had removed him as chairman with immediate effect after which the government appointed Najam Sethi as acting chairman of the PCB.
However, the two-member bench, while restoring Ashraf, also only accepted parts of the appeal filed by the PCB against Justice Siddiqui's order to stop Sethi from exercising his full powers.
There was no official explanation from the board but its legal advisor, Tafazzul Rizvi, said the position would be clear in a few hours' time when a copy of the full judgement copies is available.
"Right now the position is that the two-member bench announced it had accepted the appeals of Zaka Ashraf, the PCB and the ministry of inter provincial coordination but we will have to see what is the operative part of the judgement," he said.
The judgement has only added to the confusion in Pakistan cricket, with no one aware who is the chairman now.
Meanwhile, elated at being reinstated Ashraf said he feels vindicated by the decision.
"I always had faith in the justice system and I have been vindicated today," Ashraf told reporters in Lahore.
"I hope everybody accepts this court decision whole heartedly and gracefully," he added.
Ashraf said he would now act according to the full judgement of the court and take charge of office soon.
"Pakistan cricket has lot of talent and during my tenure lot of improvement was witnessed and I will continue to work in same direction," he said.
Legal counsel for Ashraf, Afnan Karim Kundi told Geo News channel that as per the operative part of the IHC divisional bench judgement the interim management committee had ceased to exist now.
"As per court orders Zaka Ashraf can take immediate charge of office and start work according to the judgement of the court today," Kundi said.
He said the appeals of the PCB and government had also been upheld in part. Interestingly, soon after the court judgement came out the PCB delayed announcing its squad for the ICC junior World Cup which was due to be done on Wednesday.
"The squad will now be announced after two to three days and we have requested the ICC to give us an extension of two to three days," a spokesman said.
Image: Zaka Ashraf
Photograph: Getty Images