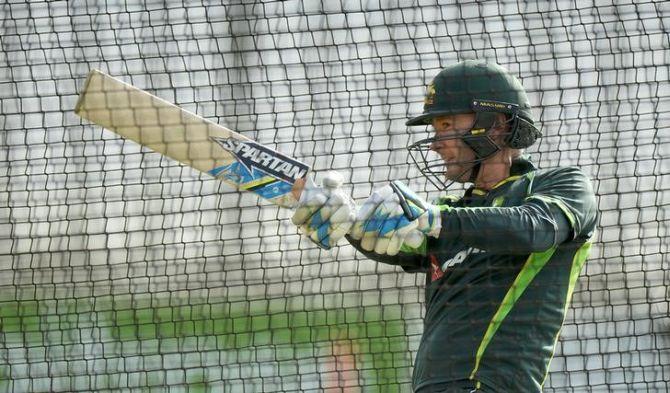 Australia's Michael Clarke during a training session in Trent Bridge. Photograph: Philip Brown/Reuters
Australia captain Michael Clarke has hit out at critics who have questioned his desire in the wake of his poor run of form during the current Ashes Test series.
Clarke, 34, has scored just 94 runs in his six innings against England so far, at an average of 15.67, and he has not scored a Test century since December, when he hit 128 against India in Adelaide.
The poor run of form, which contrasts markedly with his career achievements, where he still averages just under 50, have led to speculation that he could be nearing the end of his international career.
But Clarke, writing in Australia's Daily Telegraph, said it was "rubbish" that he was finished as a Test cricketer.
"I think somebody said they could see it in my eyes that I was finished after this series," he wrote. "That's a complete load of rubbish."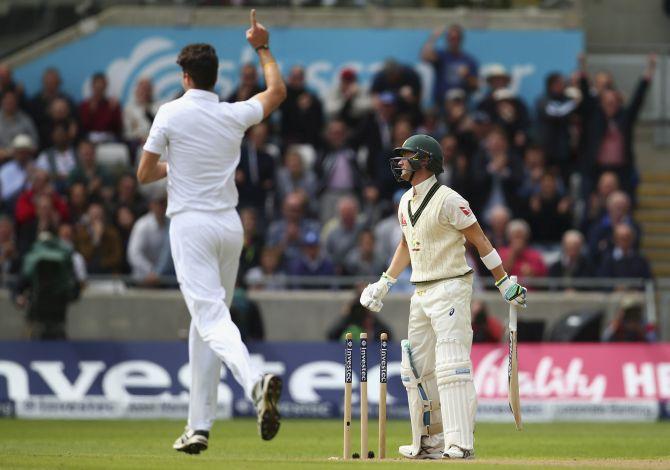 Australia's Michael Clarke looks dejected after being dismissed by Steven Finn of England. Photograph: Ryan Pierse/Getty Images
The Australian skipper has a series high of just 38 runs batting at number four, leading to speculation that he might step down the order or even pull out of the firing line altogether.
But he believes he is still good enough for a place in the Australian lineup and says he just needs a bit of luck to enable him to turn a promising start into a big score.
"I feel like the one time I got in this series, I declared in the second innings at Lord's (when he was on 32 not out), and I need to have another innings like that where I get in," he said.
"I just need to find a way through hard work, self-belief and a bit of luck to get to 30, and I think I'll be in a much different place."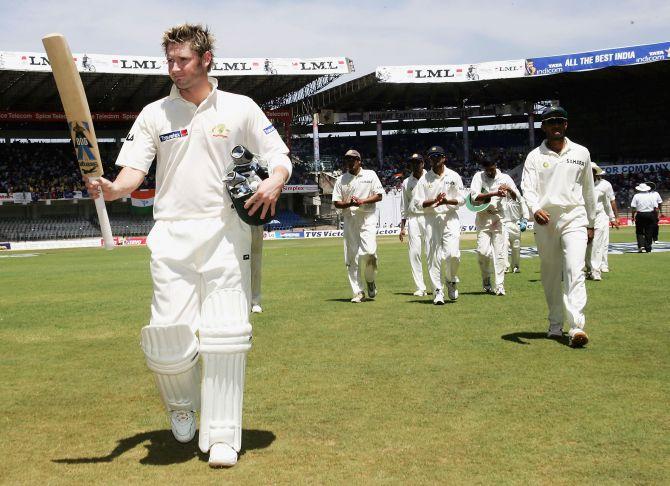 Michael Clarke. Photograph: Hamish Blair/Getty Images
Clarke, who hit 151 on his Test debut in 2004 and has scored 28 centuries, says he still has the self-belief and is working as hard as ever.
But he has been stung by doubts over his application or attitude.
"To question me on my hunger kills me, it absolutely kills me, because I pride myself on trying to get better every single day," he said.
"I've always believed the harder you work, the luckier you become, and the older I've got, the harder I've worked.
"To this day, I'm the first to training and the last to leave, so don't tell me that I don't have the desire and the hunger.
"I have no intention to walk away from cricket. I'm 34, not 37, and I want to keep playing for Australia beyond this series.
"However, I will be judged on performance, like everybody else."
The fourth Ashes Test starts on Thursday in Nottingham. England lead the five-match series 2-1.