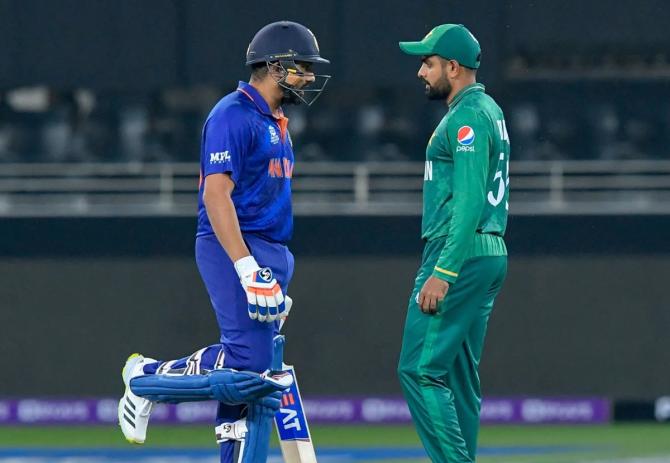 Shahid Afridi called upon Prime Minister Narendra D Modi to improve relations between the two South Asian neighbours, so that India and Pakistan can resume playing cricket.
'The leaders will have to sit together and take full responsibility because this is the solution. I would request Mr Modi to improve the relations between India and Pakistan and arrange a match between the two teams,' Afridi told Sports Tak.
Afridi was referring to India's stance of not touring Pakistan for this year's Asia Cup. BCCI Secretary Jay Amit Shah has stated that India won't travel to Pakistan for the Asia Cup after which the Pakistan Cricket Board retaliated by saying that if India doesn't come, then Pakistan might consider pulling out of the ODI World Cup to be held in India later this year.
India and Pakistan last played a bilateral white-ball contest in 2012 when Pakistan travelled to India for three T20Is and three ODIs.
India last travelled to Pakistan in 2008 for the Asia Cup. The political tension between the two nations resulted in halting bilateral cricket ties and they only play each other in ICC or Asian Cricket Council events.
'It would have been a great thing if India had come here. India should take necessary steps for the best of cricket and Pakistan. We want the relations between the two countries to be better. This is not a period of fighting,' Afridi urged the BCCI.
He recalled how the Indian players were showered with a lot of affection by Pakistan fans when they toured the country in 2005.
'I remember when we came to India, people gave us a lot of love. If you remember the 2005 series, it was tremendous. Bhajji (Harbhajan Singh) and Yuvi (Yuvraj Singh) used to do shopping in Pakistan and no one used to take money from them. This is the beauty of both countries.'