The father of the captain of the Afghanistan cricket team has been abducted by unknown gunmen from his car from the outskirts of the city of Jalalabad in the eastern province of Nangarhar, according to officials.
Confirming the kidnapping of his father Khobai Isakhel, captain Mohammad Nabi, who took over the post in March, said that he has no idea who the kidnappers are as they have not contacted him yet, News.com.au reports.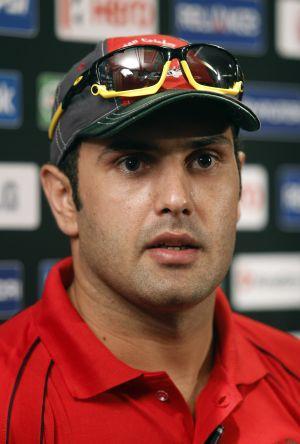 According to a government spokesman, unknown armed men seized Isakhel from his car on Wednesday morning, adding that no trace of the man has been found yet.
The report further said that kidnapping is rife in Afghanistan's major cities, with criminal gangs demanding large ransoms for the release of hostages.
According to the report, Nabi, an all-rounder who took up the game while living in a refugee camp in Pakistan, became captain of Afghanistan in March before the Intercontinental Cup in the United Arab Emirates.
Afghanistan became an affiliate member of the International Cricket Council (ICC) in 2001 and in 2009 it attained one-day status, with its ambition now being to qualify for the 2015 World Cup, the report added.
Photograph: Dinuka Liyanawatte/Reuters