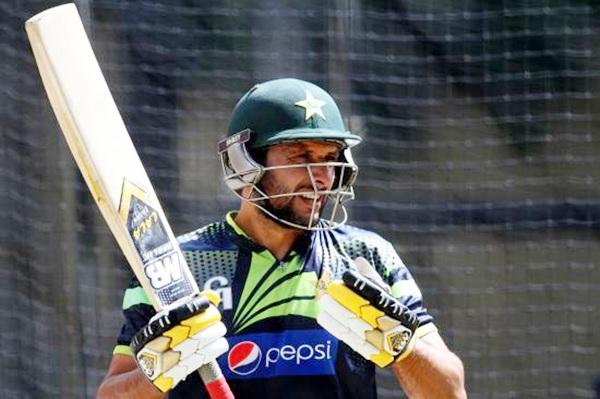 IMAGE: Pakistan's Shahid Afridi during the practice session. Photograph: Getty Images
Pakistan Twenty20 skipper Shahid Afridi believes that the first edition of the Pakistan Super League (PSL) will be a great event in the history of Pakistan cricket.
The PSL is slated to be held in the United Arab Emirates from February 4 to February 23.
1. He said, "It can help our senior players to regain their lost form."
2. "Youngsters will get an opportunity to interact with international cricketers of repute and learn from their skills," he added.
3. "You can really put yourself out there in front of the world, make a name for yourself. Availing it will depend on the player, how strong he is, how capable he is," the skipper explained.
4. "They will improve playing in tough situations, playing more cricket, under pressure, with massive crowds backing them or jeering them, that makes a player," the 35-year-old said.
"Which is why the PSL is such a huge opportunity. I think the cricket board deserves a lot of credit for putting this together."