The PM's visit would signal a strong intent towards making sure India becomes a beneficiary as vaccines become a massively traded commodity in the coming years.
Abhishek Waghmare and Sohini Das report.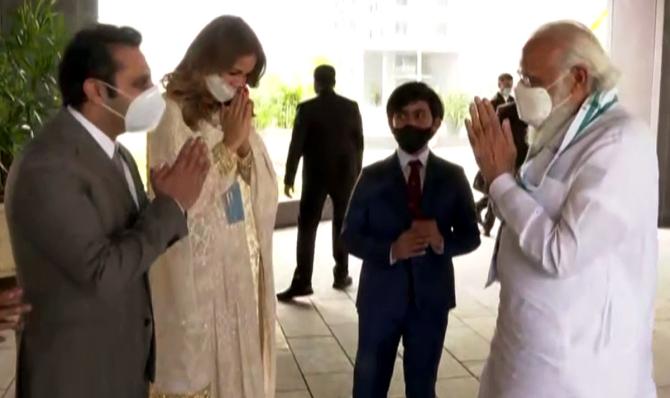 Located in Hadapsar, the peri-urban locality that connects Pune to the erstwhile textile-mill town of Solapur, Serum Institute of India appears ready to play a global role in the production of Covid-19 vaccine because few manufacturers can match the scale of its facilities.
Known for cranking out low-price vaccines that protect against polio, tetanus, and measles -- often for less than $1 a dose -- Serum Institute comes riding on the promise of a billion Covid shots.
Founded by industrialist Cyrus Poonawalla six decades ago with an investment of $12,000, what started with the production of tetanus anti-toxin in 1967 from a small laboratory in a corner of a stud farm has now grown into a vaccine giant that commands 50 per cent of the global vaccine industry.
Hadapsar, one of the oldest industrial estates in the country, established in 1952 about 8 miles from the city centre, now is a crowded suburb.
And could soon be on the global vaccine map.
The site is expected to play a crucial role in India's ambitious COVID-19 vaccination drive.
Leaders connected to the Rashtriya Swayamsevak Sangh and the Bharatiya Janata Party in Pune say the PM's visit was significant for a number of reasons.
"It means India is now serious in becoming the leading Covid vaccine manufacturer in the world. Many small neighbouring countries would be potential customers, and the government will be the key link between the vaccine manufacturer and the buyer," says one of them.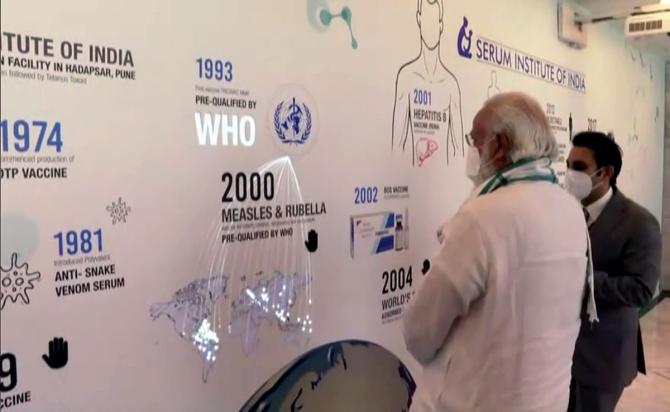 The PM's visit to vaccine manufacturers would signal a strong intent towards making sure India becomes a beneficiary as vaccines become a massively traded commodity in the coming years, he added.
"It is also a part of the larger COVID-19 action plan where India should be seen as a country which was a part of a set of countries that gave a solution to the crisis to the world, rather than keeping to itself," says another person close to the organisation.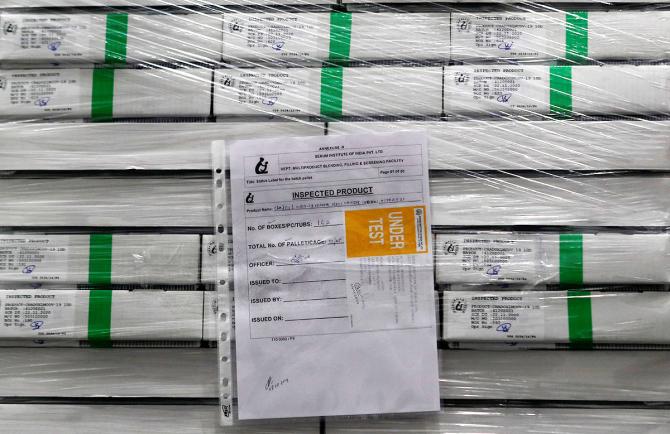 The Serum Institute sells about 1.5 billion vaccine doses every year to 170 countries and is the largest producer of vaccines globally by number of doses.
A good portion of that volume is thanks to Gavi, the Vaccine Alliance.
It uses donor money to help buy vaccines in bulk for poor countries that couldn't afford them even at a few dollars a dose.
Apart from the 1.5 billion doses being produced at Hadapsar, in September 2019, the Serum Institute added a modern multi-fuctional production facility for vaccines at an investment of over Rs 3,000 crore (Rs 30 billion).
This new plant aims to make half a billion doses within three years.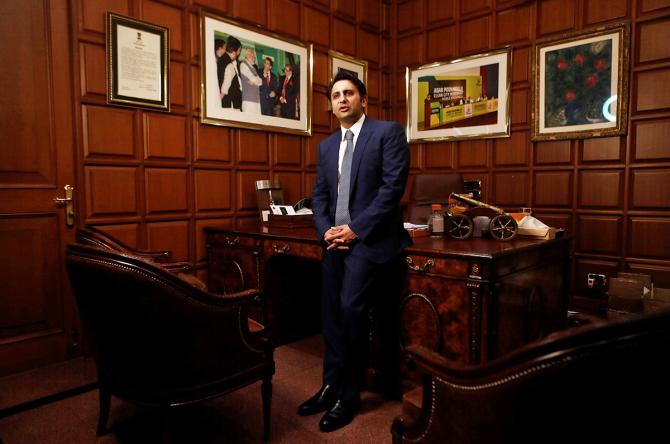 "Presently, the Serum Institute of India has an annual capacity of over 1.5 billion doses," says Serum Institute CEO Adar Poonawalla. "Once the new facility is ready, the capacity will be around 1.95 billion doses."
Following the urgency of the situation, he says Serum Institute dedicated two facilities in India to produce millions of doses of the vaccine.
"Currently, we have invested around $200 million for the Covid vaccine candidates in terms of optimising our production of the facility, technology, and resources to ensure smooth production," he adds.
So far, SII has produced small batches for testing and trial purposes only.
Under an at-risk manufacturing and stockpiling licence from the Indian drug regulator, it will soon be manufacturing 60-70 million doses, and aim at scaling up manufacturing up to 100 million doses of the vaccine per month.
"We will progress to mass production only after it is proven efficacious and immunogenic for mass use," clarifies Poonawalla.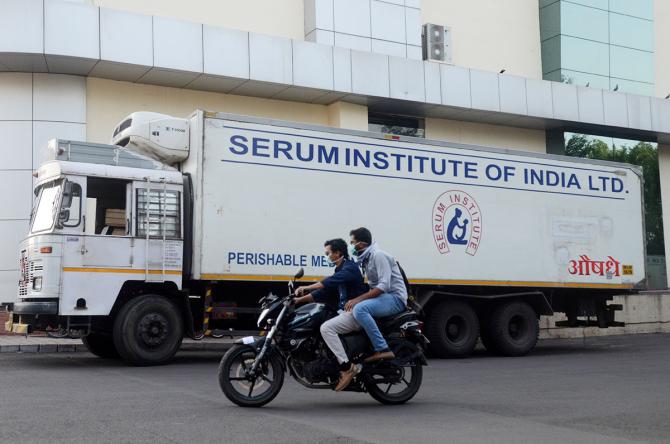 Serum Institute has, meanwhile, also deferred production of other vaccines that were to be sold across Europe and the US.
The company said it was able to quickly adapt and mitigate through these 'unprecedented situations', thanks to its 'excessive planning of capacity ahead of demand'.
The Hadapsar plant, besides plants of Zydus Cadila in Ahmedabad and Bharat Biotech in Hyderabad, has sophisticated tunnel systems, high-speed vial washing, filling, stoppering, and sealing machines capable of working at a speed of 500 containers per minute, installed with filling accuracy to the third digit of a decimal point to ensure accuracy and consistency.
Feature Presentation: Ashish Narsale/Rediff.com