Jack Ma who had five years ago said he was inspired and excited by "Make in India" possibly understood the essence of the signature campaign better than some others and decided to stay away from India other than as an investor, says Nivedita Mookerji.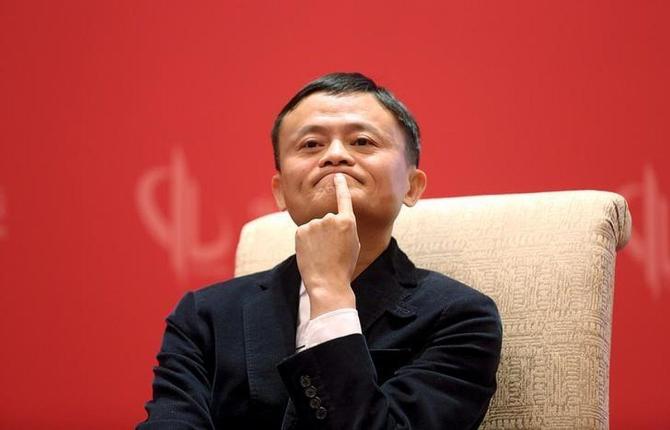 In November 2014, Alibaba co-founder Jack Ma told a business gathering in New Delhi that he was inspired by Prime Minister Narendra Modi and that his company had plans to work with Indian enterprises in the new set-up.
That speech by the richest Chinese entrepreneur had gone viral on social media, drawing thousands of comments from both sides of the border.
A few months later, Mr Modi addressed a Shanghai symposium while on a three-day China trip.
"I have come to say to you, Make in India," the prime minister told the chief executive officers (CEOs) gathered there.
The response from the Chinese industry was overwhelming.
Mr Ma, who has now stepped down as the executive chairman of Alibaba, told Mr Modi, "We are excited about India. We are excited about Make in India and Digital India."
Alibaba, the Chinese internet and e-commerce giant headquartered in Hangzhou with $72-billion in revenue, counted itself as a fan of "Make in India" much before the American majors, Amazon and Walmart, started to endorse India's small and medium enterprises to energise sales on their online marketplace.
Also, when Mr Ma bonded with the "Make in India" theme while envisioning a bright future for his business in the country, TikTok was yet to make it big in the international arena.
Even so, Alibaba never brought its big play - e-commerce - to India despite years of deliberations with ministers and bureaucrats in this country. Why?
The Chinese video-sharing social networking service owned by ByteDance, now at the centre of a geo-political war cutting across the world, was founded in 2012 by Zhang Yiming, 13 years after Mr Ma and 17 others made Alibaba happen.
Having created the world's most valuable start-up (ByteDance is valued at $75 billion), Mr Zhang, 37, is on the minds of world leaders and business heads alike from - US President Donald Trump to Mr Modi and Microsoft CEO Satya Nadella to Twitter chief Jack Dorsey.
The Indian market, with the highest number of TikTok users globally, is a big piece in the potential deal that the American corporations are busy stitching with ByteDance.
The US market share is a distant second, prompting the negotiators to ensure that India lifts the ban on TikTok before a deal can be concluded to "protect the data of American users of the video service".
While there's no word yet from the Indian government on lifting the ban that was imposed on Chinese apps, including TikTok, Alibaba has been nearly absent from the anti-China narrative in India other than in the context of its low-key businesses UCBrowser and UCNews.
In India, Alibaba has been an investor rather than a strategic player like Amazon, Walmart, Facebook, Google or ByteDance.
Alibaba and its financial arm Ant Financial have pumped in billions of dollars into Indian start-ups, many of which went on to become unicorns.
Alibaba also had a business-to-business operation in India for some years that was shut down.
UCBrowser and UCNews were the other businesses which remained fringe players.
But, the Chinese conglomerate hesitated from launching its successful e-commerce marketplace in India after coming close to doing so a few years ago.
Consider the India traction in the case of other internet-led international businesses.
Facebook and WhatsApp have the largest user base in India at 290 million and 340 million, respectively.
TikTok, too, had the highest number at more than 100 million when it was banned in July, Twitter with 17 million has the third largest base in India after the US and Japan.
The regulatory hurdles notwithstanding, Amazon and Walmart too have been betting on the India market while operating their e-commerce marketplace in the country.
Amazon has already committed close to $6 billion investment in its India business and it witnessed record sales during the recent 48-hour Prime Day event.
Walmart acquired a majority stake in Bengaluru-based Flipkart in 2018 for $16 billion in the biggest deal in the e-commerce space so far.
Mr Ma too, of course, was aware of the potential of the India market, just as Jeff Bezos, Mark Zuckerberg, Jack Dorsey or even Zhang Yiming had been.
The man who had five years ago said he was inspired and excited by "Make in India" possibly understood the essence of the signature campaign better than some others and decided to stay away from India other than as an investor.
Around the same time that Mr Ma had raised the country's foreign direct investment hopes by responding to the "Make in India" call, Mr Modi had reciprocated by joining the Chinese social media platform Weibo and had gained many thousand followers.
In July, Mr Modi deleted his account after India banned the app as part of its anti-China package.
Luckily, Alibaba did not have to think of exit plans as it had recognised the power of "Make in India" early on.