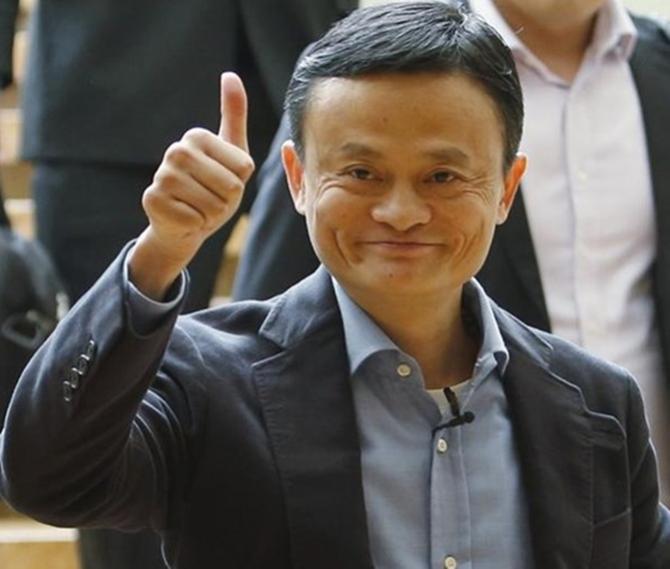 Image: Youngsters have found a new role model, Jack Ma. Photograph: Reuters
Tax demands and regulatory hassles, coupled with low internet density and sundry other problems, would have kept Mr Ma awfully busy - and small, says Bhupesh Bhandari.
The world watched in fascination as Alibaba, the Chinese e-commerce powerhouse, listed on the New York Stock Exchange and made Jack Ma, its founder and executive chairman, one of the richest men on earth with a net worth of over $21 billion.
The 49-year-old former English teacher from Hangzhou founded Alibaba in 1999. In 15 years, Mr Ma has become the second wealthiest Asian after Li Ka-shing of Hong Kong.

The world's youngsters have found a new role model, after Steve Jobs and Bill Gates. What if Mr Ma was an Indian? Would he have been able to create a business of the scale of Alibaba?
An Indian Jack Ma is highly unlikely. Tax demands and regulatory hassles, coupled with low internet density and sundry other problems, would have kept him awfully busy - and small.
First of all, he wouldn't have even been able to do the public issue at the New York Stock Exchange, because foreign investment is not allowed in e-commerce.
India allows 100 per cent foreign investment in single-brand retail and 51 per cent in multi-brand retail but is yet to apply its mind to e-commerce.
This would have denied Mr Ma access to global capital and crimped his growth. He would have had to keep Alibaba only a "marketplace".
This business model is common among ingenious Indian e-commerce companies: the e-retailer stocks no inventory and only provides a platform to bring together sellers and buyers.
Image: Alibaba Group founder Jack Ma (C) prepares to ring a ceremonial bell to start trading during his company's (IPO) at the New York Stock Exchange in New York. Photograph: Brendan Mcdermid/Reuters
Since it is a service and not retail, the government has found no reason to block foreign investment in it - at least, till now.
Inventory-based e-retailers are known the world over for running highly automated and efficient warehouses; with most choosing the marketplace model, this supply-side efficiency would have evaded Alibaba and, therefore, kept its valuation low.
Had Mr Ma crossed the hurdle of foreign investment, he would have found himself up against the taxman. In the absence of a uniform goods and services tax, there is the usual problem of billing the product in one state and shipping it to another.
And now, Karnataka wants marketplace companies to collect value-added tax from the vendors and submit it to the authorities like any other commission agent - the state is convinced that they are more in the mould of commission agents than simple service providers. That's hardly a headache, so what are these companies worried about?
The problem is, the moment they pay the tax, which amounts to accepting that they are commission agents, they enter a new regulatory grey area: while foreign investment has been allowed in a marketplace, what is the rule for commission agents?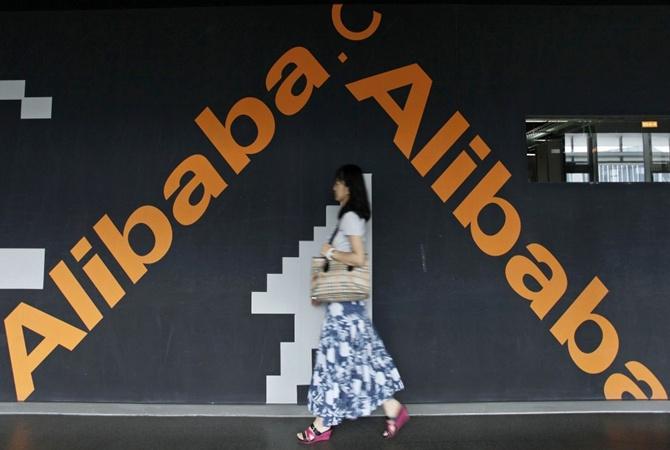 Image: World watched in fascination as Alibaba listed on the New York Stock Exchange. Photograph: Reuters
Aren't they more retail than service? Does the rule for multi-brand retail apply on them?

Even Mr Ma would have found it hard to negotiate this minefield. India is no place for the faint-hearted.
Mr Ma would have found credit-card numbers of just 19.48 million, or less than one per cent of the population, too low to grow e-commerce. Debit cards at 409 million make a sizeable mass, but many of these cardholders are reluctant to leave their plastic details online.

True, India banks heavily on cash-on-delivery, but it is inefficient and fraught with risks: it has resulted in high rejection of orders and quite a few prank orders. At least two companies have decided not to deliver high-value packages in Uttar Pradesh, it has been reported, because of problems related to cash-on-delivery.
Even otherwise, the internet penetration in India is amongst the lowest in emerging countries. A recent report in Business Standard, quoting data released by the International Telecommunications Union, said that only 13 per cent Indian households had access to the internet, which was way below China (44 per cent), Brazil (42.4 per cent) and South Africa (39.4 per cent).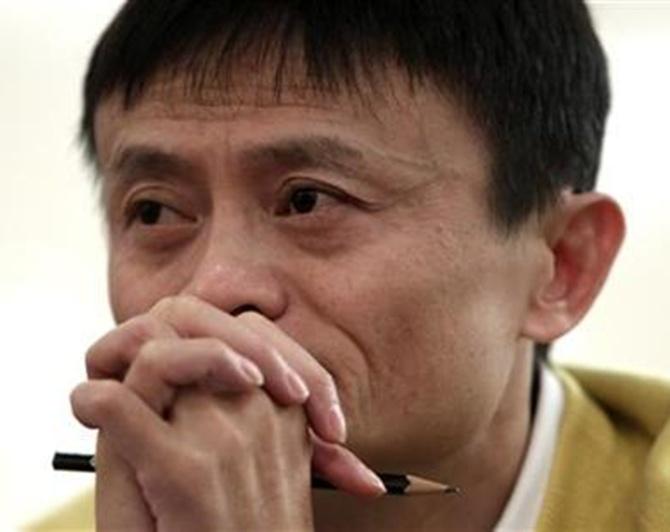 Image: Alibaba IPO ranked world's biggest. Photograph: Reuters
A growing number of Indians have their first internet experience on the mobile phone. For e-commerce to pick up, wireless broadband needs to be inexpensive.

The high cost of spectrum, and the tariff wars of some years back, has kept most mobile telephony operators from pricing wireless broadband aggressively.
The government's initiative to connect 250,000 gram panchayats with high-speed internet through a fibre network is running late: initially planned to be completed this financial year, it is now likely to become functional only in 2017.

All this would have ensured Alibaba remained small. Alibaba clocked revenue of $7.5 billion in 2013; e-commerce in India last year was just $2.3 billion.
Mr Ma has been able to grow Alibaba to this scale in 15 years flat because the internet is controlled in China and the regime there is not intolerant of monopolies. About 80 per cent of China's annual online retail sales take place on Alibaba.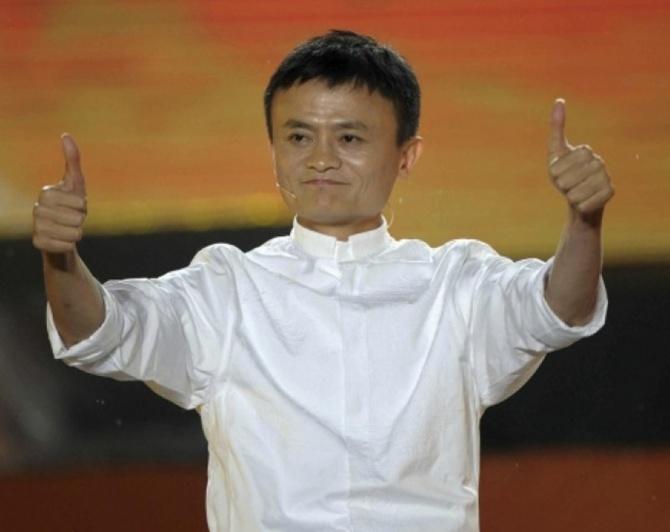 Image: Jack Ma, second wealthiest Asian. Photograph: Reuters
As Mint observed recently, the Chinese internet space is dominated by local heavyweights: Baidu (search engine), Tencent (social network) and Alibaba (e-commerce).
This perhaps is the reason why Alibaba is hugely profitable, while e-retailers elsewhere in the world are still trying to figure out how to stay out of the red.
Mr Ma is unlikely to have found such an enabling environment in India. The next Alibaba and Jack Ma, it is safe to assume, won't come out of India.