A look at the life and times of maverick businessman Chinnakannan Sivasankaran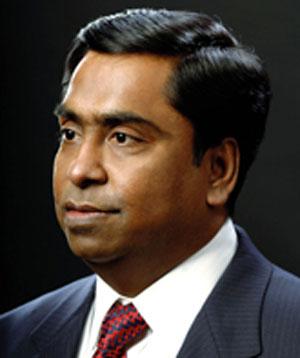 Chinnakannan Sivasankaran
On August 26, the Supreme Court of Seychelles declared Chinnakannan Sivasankaran, better known as Siva, bankrupt. An official receiver for Siva's global estate was appointed. It will be this person's job to compile a list of Siva's assets - homes, aircraft, yachts and other baubles - and sell them to pay back his creditors. Amongst Siva's creditors, the largest is BMIC, a Bahrain Telecom, or Batelco, company.
In a statement issued from Manama in Bahrain, Batelco CEO Alan Whelan said that the bankruptcy will not "thwart our determination to recover the substantial monies that he owes us". Siva is learnt to have sounded out some Chennai lawyers to find out the implications for his assets in India.

For Siva, the India-born 58-year-old citizen of Seychelles, this was actually his second brush with bankruptcy in less than a year. In October 2013, WinWinD, his Finland-headquartered wind turbine venture, submitted a voluntary bankruptcy petition because it had "been incurring heavy losses for the past several years" and its debts had ballooned to around euro 300 million. "The efforts of WinWinD in trying to arrange for necessary funding and approval for restructuring process has not been successful and hence this decision," the company said at that time.

Disbelief about the news of the bankruptcy looms large in Siva's native Chennai. One industry representative insists that when he spoke to Siva last week, he was "cool and calm, and showed no sign of agitation". Siva could not be reached for this report. His senior executives in India too were not available for comment.
The Siva group's website still claims that it is a $3-billion conglomerate with interests in "oil palm, commodities trading [minerals], agro exports, shipping and logistics, wind energy, realty & hospitality and education/e-learning", but it is clear that it will take Siva some effort from here to restore his glory.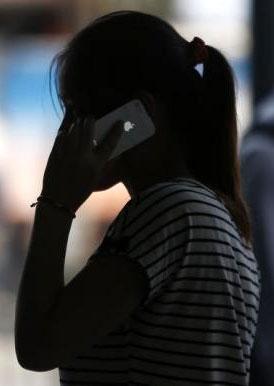 Siva managed to get cellular telephony licences for Delhi. Photograph, courtesy Reuters

Not so long ago, Siva was known as the country's most astute deal-maker (to close a deal, he could leave India for the United States in an hour's time), the serial entrepreneur with the Midas touch, who made obscene sums of money in all deals, except one (much of it later). Born on July 29, 1956, Siva started his innings in business in 1985 after he purchased Sterling Computers from Robert Amritraj, father of former tennis star Vijay Amritraj, and launched personal computers for as little as Rs 33,000 - rival machines cost as much as Rs 80,000 at that time.
Success was instant. Sterling was catapulted to the top three computer companies of India. Siva would now operate out of the presidential suites of the Ritz-Carlton and Pan Pacific hotels in Singapore and developed a fondness for Rolex gold watches, Montblanc pens and fine food. But it was telecom that would give Siva's business - and reputation - a big boost and ultimately cause him a great deal of heartburn.

In 1992, Siva won a five-year contract from state-owned MTNL, which ran telecom services in Delhi and Mumbai, to print Yellow Pages in its directory for a period of five years. (Allegations of favouritism were made at MTNL at that time for awarding the contract to Siva, but nothing came out of them.) It took Siva little time to sense that the telecom sector would soon be thrown open to the private sector. The possibilities thrilled him.
Siva shifted base from Chennai to New Delhi, operating out of a five-star hotel. In 2004, Siva managed to get cellular telephony licences for Delhi and three other telecom circles: Uttar Pradesh (east), Haryana and Rajasthan. Within no time, he sold these licences to his old acquaintance from Chennai, Shashi Ruia of Essar, for $105 million. "He was sharp, well-informed on telecom, a keen negotiator and a man of honour when the deal was done," Ruia had told Business Standard in mid-2004.
MC Hammer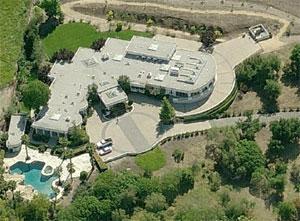 MC Hammer's house in Freemont California

All of a sudden, Siva was loaded. In 1996, he purchased rapper MC Hammer's house in Fremont, California, to set up his base in the United States. The same year, he started to acquire shares in Sunil Mittal's Bharti Telecom. By early 1997, he was sitting on around 10 per cent in the company and demanded a slot on its board of directors. Mittal, no less a negotiator, refused.
Eventually, Siva sold the shares to Mittal at Rs 90 apiece; his acquisition cost had been Rs 100. This was the only instance when Siva lost money. But he was still rich. Siva in 1997 bailed out an Indian-owned bank in Thailand along with Hong Kong-based tycoon Hari Harilela. Meanwhile, the Ruias offered him shares in Tamilnad Mercantile Bank. But the Nadar community, which owned the bank, opposed the deal.
Two years later, in mid-1999, it bought out Siva's stake. His net gain in the transaction was substantial. Siva next sold Dishnet DSL, the country's first internet DSL provider he had launched in 1998, to VSNL for Rs 270 crore (Rs 2.7 billion). He even wrote to Rebecca Mark, the CEO of Enron India, to buy the troubled energy company's India business for Re 1!
Former Union Telecom Minister Dayanidhi Maran. Photograph: Amit Dave/Reuters

Siva found it hard to stay away from telecom. He bought the licence for Tamil Nadu and then acquired the one for Chennai from RPG Cellular. From here, he decided to expand his footprint. In March 2004, Siva applied for the licence in the eight circles of Madhya Pradesh, Assam, North East, West Bengal, Bihar, Orissa, Himachal Pradesh and Jammu & Kashmir. Letters of intent were issued on April 6. The company submitted compliance to the letters of intent on April 20 for seven circles, and sought additional time for Madhya Pradesh.
The next day, the company applied for licences for Uttar Pradesh (east) and Uttar Pradesh (west) as well. On May 7, licences were issued for all the circles, except Madhya Pradesh. Then, on May 26, Dayanidhi Maran took over as the Union telecom minister. Siva was now bombarded with queries from the department of telecommunications. His expansion plans got badly stuck at Sanchar Bhawan, the DoT headquarters.
"The clarifications sought, besides being vague, were also irrelevant for consideration of application for grant of the universal licence," the Shivraj Patil Committee appointed to report "on the examination of appropriateness of procedures followed by department of telecommunications in issuance of licences and allocation of spectrum during the period 2001-2009" said in January 2011.

More was in store for Siva. In June 2004, one month after Maran had become the telecom minister, Siva had entered into an agreement with Hutchison to sell his Tamil Nadu operations for Rs 1,200 crore - this would have given him the funds to roll out in the rest of the country. The rule book said that any transfer of equity would require the assent of DoT. Thus, on June 28, Siva sought DoT's approval for the stake sale, and provided all relevant documents by August 14. But DoT did not give its nod, nor did it provide any reason for the inactivity. On March 3, 2005, Dayanidhi Maran sent the file back on the pretext that a report on mergers and acquisitions was awaited. The same month, Siva cancelled the deal.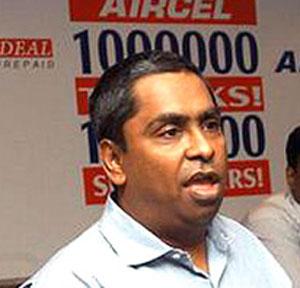 C Sivasankaran. Photograph: Rediff Archive

It later also came to light that state-owned BSNL, during those days, did not provide interconnectivity to Siva's Aircel. In 2005, BSNL was the dominant provider of fixed-line services with 40 per cent of the 40 million subscribers, and was a sizeable player in mobile services too with 23 per cent of the 48 million connections.
If BSNL did not provide connectivity to any operator, it was doomed. Finally, in August 2005, BSNL did relent and agreed to give Aircel access to points of interconnection, but only in 76 of the 461 points.
In December 2005, Siva announced that he would sell Aircel to Maxis of Malaysia, promoted by Tatparanandam Ananda Krishna, a Malaysian of Sri Lankan origin. In March 2006, Maxis informed its shareholders that the Aircel deal had been completed. Things now began to move fast at the DoT headquarters at Sanchar Bhawan. All the clearances came quickly.

Siva was known to be close to the leadership of the Dravida Munnetra Kazhagam, Maran's party, as well as Murasoli Maran, the minister's father. Legend has it that at an industry interaction in 1989, where other businessmen were paying inane homilies, Siva's plain-speak made quite an impact on the chief minister and DMK chief, M Karunanidhi. Then why did Maran turn against Siva? Unconfirmed reports suggest that Maran did not like Siva's closeness to Ratan Tata, then Tata Sons chairman.
Siva had helped Tata Teleservices source cheap equipment for its rollout by playing off a US multinational against a European giant. He subsequently bought 10 per cent in Tata Teleservices. On the other hand, there was a "chemistry problem" between Tata and Maran. It reportedly arose when Tata decided to get into DTH. The Sun TV network also had an eye on the space and was keen to tie up with Tata. But Tata had decided to go ahead with The British Sky Broadcasting Group.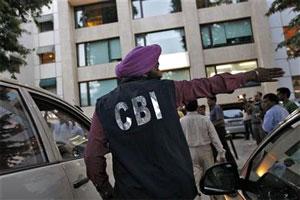 CBI headquarters. Photograph: Danish Siddiqui/Reuters

On Monday, June 6, 2011, Siva dropped a bombshell when he came to the Central Bureau of Investigation headquarters in New Delhi and claimed that he was forced by the Maran brothers, Dayanidhi and Kalanithi, to sell Aircel to Maxis. He provided CBI with a list of 10 witnesses, most of them based abroad, to support his charge: bankers, venture capitalists and lawyers. Maran refuted the allegation and said newspaper reports "clearly prove that this particular company was parading itself even before I became the telecom minister".
But that didn't cut much ice. Last week, CBI filed a charge sheet saying that the Marans received Rs 742 crore for coercing Siva to sell Aircel to Maxis in the garb of investments in Sun Direct (the DTH operator) and South Asia FM.

Even after he had sold Aircel, Siva continued to nurture telecom dreams. The telecom ministry, now under Andimuthu Raja, had declared its intent to hand out more licences on first-come, first-served basis. The price for a pan-India licence (22 telecom circles) was Rs 1,658 crore. One of the companies to get those controversy-ridden licences was STel. (It had got six circles: Orissa, Bihar, Himachal Pradesh, Northeast, Assam and Jammu & Kashmir). Siva had acquired 51 per cent of it.
While there were rumblings that licences had been handed out by Raja at throwaway prices, Siva, in November 2007 wrote to Mamohan Singh, then prime minister, that he would pay the government a revenue share of Rs 6,000 crore (Rs 60 billion) over 10 years for a pan-India licence. A month later, it raised the offer to Rs 13,752 crore (Rs 137.52 billion). Using this as the benchmark, the Comptroller & Auditor General said in its damning report the loss to the government in the spectrum allocation came to Rs 67,364 crore (Rs 673.64 billion). In September 2011, it transpired that there wasn't complete agreement in the CAG team over the calculation because the company had subsequently withdrawn the offer.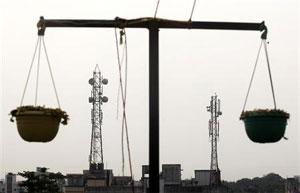 Telecommunication towers are pictured through hanging flower pots at a residential building in Kolkata. Photograph: Rupak De Choudhury/Reuters

Batelco bought 49 per cent in STel in 2009 for Rs 1,000 crore. By then, opposition to the allotment of inexpensive spectrum had gathered momentum. The United Progressive Alliance government came under fire. Raja was removed. Several people, including Raja, were taken into custody. Finally, in February 2012, the Supreme Court cancelled all the 122 licences allotted by Raja. STel, which had about 3.6 million subscribers in five circles, had no option but to shut shop.
That is when BMIC, which owned 42.7 per cent in the company, invoked the "put" option under which in an exigency like this Siva had to buy out its stake at the price at which it had been bought: $212 million.
BMIC says Siva never paid up. According to one account, Siva wrote to Singh, then prime minister, within days of the Supreme Court verdict to demand Rs 1,700 crore (Rs 17 billion) for surrendering the licences. All his entreaties fell on deaf ears. Last month, BMIC got an order from an English high court to freeze Siva's assets worldwide. A few days later, Siva was declared bankrupt in Seychelles.

What went wrong? An answer possibly resides on the Siva group website. "Foresight is a gift," it says. "And when you combine it with skill and commercial acumen, the result is often breathtaking."
The serial entrepreneur
No conversation with Siva can end without exchanging notes on food. Seafood is his all-time favourite. At meals, he would serve the finest of the world cuisine. Overindulgence would frequently lead to serious guilt pangs. That propelled Siva to foray into the health business. In the early 1990s, when he was operating out of a five-star hotel in New Delhi, Siva had two snazzy treadmills installed in his suite. Several unsuspecting visitors were made to use them.
He then started a state-of-the-art gym in Chennai which was used by top cricketers. In the same vein, he set up a chain of health-food restaurants that were designed like a sushi bar. He chose to call them Aiwo. Two were opened in Singapore and one in Chennai. Though Siva wanted to take it global, Aiwo has morphed into a weight-loss clinic called Ken, with a branch each in Mumbai and Chennai. He even invested in the Chiva Som Resort in Thailand, Asia's first spa destination.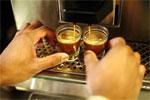 In April 2004, Siva bought coffee chain Barista from Turner Morrison and Tata Sons for around Rs 65 crore (Rs 650 million). He was quite charged up with the acquisition. He told Business Standard that he would make Barista "the Starbucks of India" and would expand its network from 100 outlets to 3,000 in three years' time, including one in this newspaper's office.
He also wanted to expand the menu to include falafel and sushi. Before three years passed, he had sold Barista to Lavazza of Italy for $100 million because he had decided to "focus and expand in the business of renewable energy". That quest made him acquire WinWinD in 2006.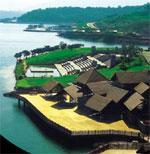 In 2007, he bought 49 per cent into Sahara group's Aamby Valley project, on the condition that Sahara would buy back his shares at a pre-determined price three years later. He got Rs 1,680 crore from the sale. In 2008, Siva bought a Norwegian shipping company called JB Ugland Shipping for around $300 million.
An information memorandum for a private placement of debentures by Siva Ventures in June 2009 disclosed that Siva had taken the 931-hectare Coetivy Island in Seychelles, 290 km south of Mahe, on a 99-year lease to develop a mega township. That is what seems to have taken Siva to that country.
For all his profitable deals, Siva left behind a trail of failed ventures. He had tied up with Subhash Chandra of Essel to get into DTH but the project never got off the ground. He had announced a $1-billion undersea cable line from Chennai to Guam but Sunil Mittal got a similar project up and running first, which ended the viability of Siva's plan.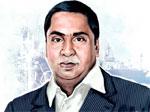 At various times, he is known to have dropped plans to buy VSNL from the government (the Tata group bagged it), set up a 2,500-apartment residential complex in Chennai, erect a chemicals plant at Cuddalore and acquire a factory to make tungsten for defence. Serial entrepreneur for sure, but the tag would often hurt Siva when he went out to recruit people. "He looks at each business for not more than five years," says a Chennai-based industry watcher. "That's why the best talent doesn't join him."