If Jatin Singh is right in the long run and his morphed business can help reduce farmer distress, Skymet will provide a service of far more value from where it began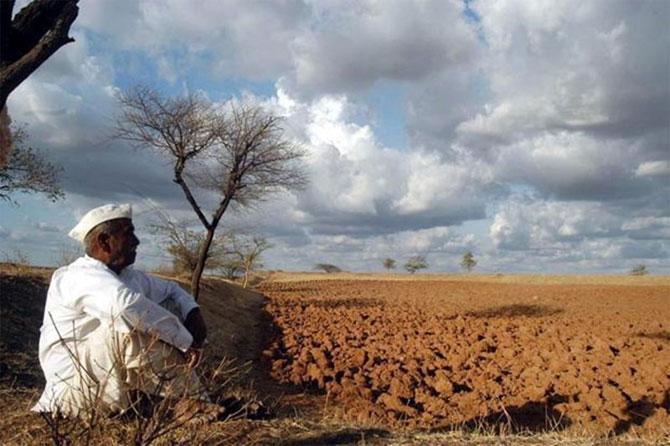 Where you start, where you want to go, and where you finally end up can be different in life and in business. When Jatin Singh (bottom, left) started weather data and prediction platform Skymet back in 2004, he had no idea his business would morph into something quite different by 2016.
When Singh started his journey in 2004, he was working with Aaj Tak when he realised that television channels were looking to improve their presentation of weather. The only weather predictor in India was the India Meteorological Department (IMD), which was more often than not wrong with its predictions.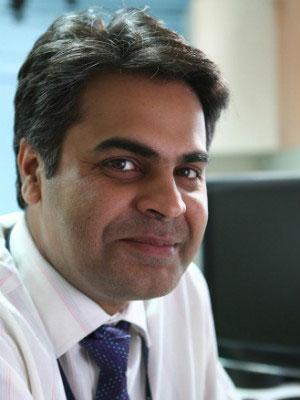 Weather made sense to young Singh as he'd been exposed to it from childhood. His father was one of the vendors for IMD, so weather was a subject he was familiar and comfortable with. "I knew where the data was; I just had to package it better," he says.
That's precisely what he did.
Sahara Samay gave him a Rs 20-lakh contract to provide well-packaged weather information. His next client was a weather infographic for Hindustan Times print edition. By 2007, he was earning Rs 1 crore a year just providing well-packaged weather data, information and graphics to people.
Around the same time, Singh noticed another thing. Every time the temperature in the national capital region went up from 41 to 42 degrees Celsius, there would be a lot of power cuts. At 41 degrees, there wouldn't be any.
"For some reason, even a one-degree Celsius increase changes the quality of life," he says. That's when he realised he could sell his weather data to the power utilities to more effectively manage their weather trading (they buy power like stock and trade on a daily basis). He wrote to Reliance Power, Tata Power and others.
By 2007-09, he had a healthy business, supplying data to all private utilities in India.
In 2008, he came across Nokia, which was looking for someone to supply them with reliable weather data for one of their services. He started supplying weather data to Nokia. During 2008-10, he did a lot of business with agri-input companies such as Monsanto and others.
It was around this time that Singh got his first grant of Rs 25 lakh from Villgro. The grant helped him build technology and invest in computing. In 2010-11, he ran into Omnivore Capital, which took a third of his company in return for $1 million.
By then, the environment around Singh - after the 2008 financial crisis - had begun to change. By 2012-13, private companies stopped spending and his power utility business dried up (utilities were bankrupt and the media had stagnated - still at Rs 1 crore). His business fell like a "crashing building".
But, Singh now had 40 high-value employees (some had left secure government jobs to join him) and investors on board. "Failure was no longer an option," he says. He remembers how he was in Goa for a break around that time and he'd gone for a morning walk on the beach. "I remember wishing that the ocean wave would just come and take me away. The pit before me looked bottomless."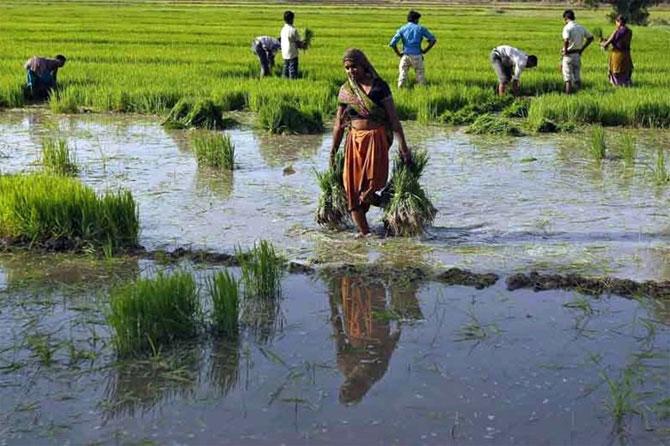 But, Singh said he decided to "hit the wave right back". He pulled himself together and started looking for new opportunities. And sure enough, one came along. A chance conversation with one of his employees made him realise something.
In India, there were two sections. One was the urban user to whom weather was a not a "crowd puller" but merely something of passing interest. But for the rural user - farmers and others in the agri business - weather was key. It was in rural India that his market lay, not urban.
Weather-based crop insurance schemes need reliable weather data to allow insurers to settle claims. The business needed sensors to gather data and the entry costs - barring the cost of setting up sensors - was low. But, it was the only game in town.
"I started planting sensors like there's no tomorrow," says Singh. He invested heavily and realised that yield data is also valuable. Today, he has around 3,000 sensors (his closest competitor NCML has 2,000), a fleet team that collects primary data, and the biggest civilian drone fleet.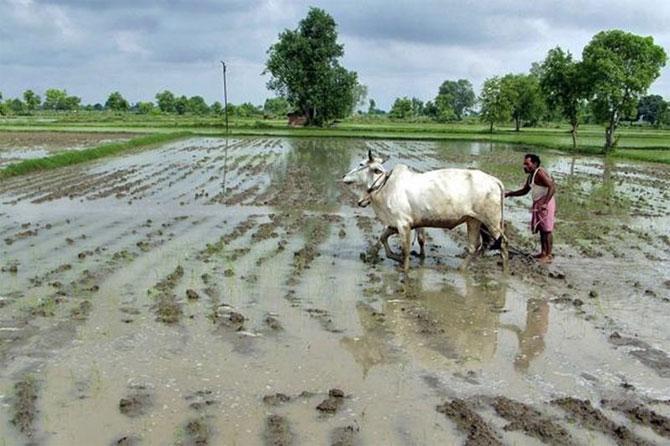 Most of his initial work was with the Maharashtra government but now other state governments have also started coming to him. "We have morphed into this agri-risk weather solutions company that collects every bit of data set," he says. He now sells data to companies such as Cargill and Bungee, which trade in agri commodities.
That's when he had another realisation. That Skymet can use weather data as a de-risking mechanism for Indian agriculture. And, that's where he sees its future. "One can observe one's risks, forecast them and then insure the risk. India should not see the kind of rural distress it does because money is not the issue."
Are investors worried that Singh seems to be stumbling from one business to the next? Is he holding the steering or is the car in self-drive mode? P R Ganapathy, the Villgro chief who gave Skymet its first grant, is not overly concerned. He says that is the nature of start-ups. You may begin with something in mind but environmental, circumstantial and legislative changes along the way can lead you elsewhere. "In fact, you need to be nimble on your feet," he says.
Omnivore Capital's Mark Kahn echoes the same views. "I think it's very common for a start-up to modify its business model over time, especially as it relates to monetisation. Skymet started out in pure weather forecasting and now also manages one of the largest networks of weather stations in India, primarily serving the insurance sector.
Likewise, Skymet has developed capabilities in remote sensing and crop-yield forecasting to support the financial services sector."
If Singh is right in the long run and his morphed business can help reduce farmer distress, Skymet will provide a service of far more value from where it began. And, all the ups and downs and life storms that Singh has had to face will be worth the effort.
Photographs: Reuters, PTI