Juggernaut's mobile reading app could be a game-changer, says Nilanjana S Roy.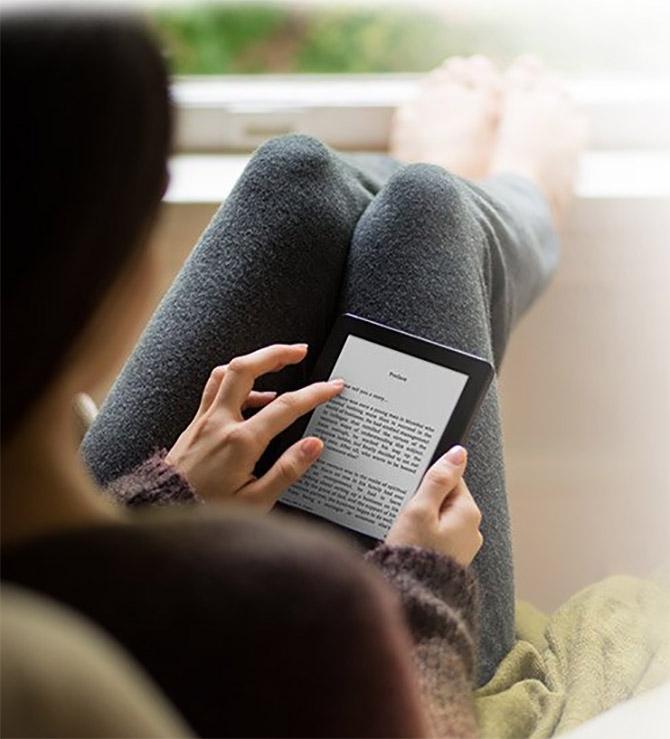 Trade publishing in India boomed in the last two decades, but we have a bad case of bookstore lag. Most readers don't fully feel the effects of the growing professionalism of English-language publishing houses.
Many publishing houses have opened up in the last few years. They produce a very wide range of reasonably high-quality titles across a range of subjects. This growth has been matched by a similar rise in professionalism in Indian writing, from non-fiction to the nascent field of writing for children to the recent enthusiasm for home-grown pulp and crime fiction.
What's missing is the bookstores -- neither the chains nor the indies have kept pace.
The present sales and distribution network is inadequate and has not matched the growing curiosity about books from metros and small towns across India.
Publishing houses have struggled with this dilemma; they have the books and the authors, and they should, potentially, have the readers.
Online bookstores didn't solve the problem -- they created a greater demand for a small subset of bestsellers, but books in the midlist are invisible to the readers whom they should be reaching.
Most Indian publishers still approach websites gingerly and with a lack of imagination, as extensions of their print catalogue; there is little understanding of what reading online could offer.
Juggernaut's new mobile reading app parachutes into this landscape and has the potential to be a game-changer. The app spurned my ancient Samsung tablet, but it's a fast download on Android phones; the iOS version should roll out very soon. At first glance, it's impressive despite the bugs and the limited range of titles, both of which should be fixed in short order.
It's great fun to use, very easy to browse and the ability to sample micro-excerpts makes it feel close to a Spotify for books. The design is clean and lightweight. About the only major glitch right now is that readers have to scroll down and can&'t flip pages; native web readers will find this annoying, or might phantom-flip as I did, several times.
Juggernaut really scores by leapfrogging the chasm that presently separates readers who're familiar with bookstores from potential customers who might enjoy reading, but for whom the bookstore culture is alien. That includes a very large majority of Indians -- if you didn't grow up in one of the few cities and neighbourhoods with easy access to bookstores and libraries, there's no reason why you would step into a bookshop as an adult.
The app has the potential to reach the extremely large number of Indians who are already comfortable with sampling music, films, podcasts and TV shows on their mobile phones -- books (many of Juggernaut's new titles are carefully commissioned as short pieces) are just another kind of entertainment.
The risks for Juggernaut are many, too.
The publishing house will have to decide whether it's going to push chiefly its own titles on the app, which would make its authors very happy, but would also create a walled garden effect. In the past, few attempts by publishers to push books on a restricted platform -- single-publisher bookstores, for example -- have worked.
Customers who read want access to all kinds of titles, not just those from one imprint. But if Juggernaut does sell books by other publishers, it risks turning itself into a retailer for other firms, which could be quite a delicate balance. Other Indian publishing houses will undoubtedly track its progress and probably join in with versions of their own apps once Juggernaut has tackled and ironed out the first-year bugs.
At present, the firm has first-user advantage and the goodwill that accrues to early adopters, plus a sizeable potential market.
In China, for instance, the mobile reading market is almost a parallel publishing industry, and has unleashed a wave of forms suited specifically to the small screen format.
India could take a while to catch up, and the challenge for Juggernaut will be reaching readers who don't see books as a category of interest. But their bold new energy is exactly what the staid Indian publishing world needs, after years of little innovation or change.
Photograph: Kind Courtesy Amazon.com