As consumers, we have learnt to adapt and apply.
As economic agents, we are falling woefully short.
Preparing for the future requires decisions in the present, says Pranjal Sharma.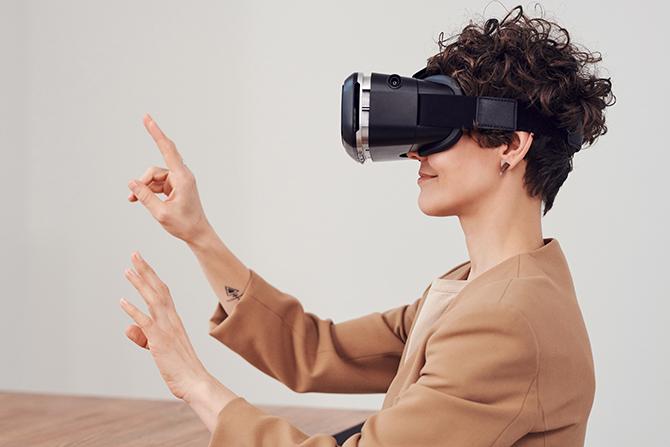 Touchscreens and voice control rule our lives.
Automation and AI are common place technologies.
Not just people, the internet of things allows billions of inanimate objects to now talk to each other.
Facial recognition and biometrics may soon make all forms of identity documents redundant.
Every breath we take and every move we make is already leaving a data trail for someone to profit from.
TVs don't need satellite cables anymore while cars are throwing out the internal combustion engine.
Social media has created global communities that share ideas at the speed of thought.
All this in just two decades.
We haven't had the time to pause, reflect and plan.
Technology is moving so fast that we are barely able to cope.
As we drown in jargon, futuristic predictions are reality even before we have time to process its impact on the world around us.
And now a new decade is upon us.
The third of this century and of the new millennium.
Is India ready for what's next?
Disruptive business model is not a novel phrase in India.
Despite hurdles ranging from unpredictable polices to inhospitable infrastructure, individuals and enterprises have coped well to grow.
The next big challenge will be tougher than what India has ever experienced.
The country is at risk of becoming the world's largest economy where low skills and high tech reside together.
"We don't have much time left.
"By 2030, we will be a middle-aged country.
"And then if we are still poor and unprepared for the tech tsunami, India will never be able to break out into the middle-income category," says Suman Bose, former CEO of Siemens Industry Software and founder of Singapore headquartered GoFar Growth Advisory.
Automation -- robotic and process -- has pervaded large parts of industry and government.
Even without automation, large sections of engineers and graduates are unemployable.
Now, even professionals are becoming redundant as their skills no longer match the needs of organisations they serve.
Humans, not just in India, will have to upgrade their abilities frequently.
Professionals can't hope to live off a three-year degree for the next 30 years of their career.
This is as much about the individual as the education structure.
A crude analogy can be drawn with the mobile phone which gets a software update every three to six months.
Most individuals don't update their knowledge or skills.
This is in part because of lethargy and partly because of lack of options.
Individuals will have to make continuous efforts to stay relevant to needs of organisations.
And enterprises and policy makers will have to support this.
India risks becoming an economy of low-grade skills with plummeting competencies at micro and macro levels.
It is falling or remaining stagnant at most global indicators of competency.
Other countries are putting serious effort in their people.
India's abundant human capital can be worthless if it is of low quality.
It is not about 2020 but 2030 now.
The next decade will bring changes at an even faster rate.
What is concept today could be commonplace tomorrow.
Do a search for tech trends for next decade and phrases like hyper-automation, mixed reality, distributed cloud, human augmentation and virtual currencies are thrown up.
Then there are the impossible promises of 5G networks.
"There is much to look forward to, but only if we prepare for it," says Bose.
As consumers, we have learnt to adapt and apply.
As economic agents, we are falling woefully short.
Preparing for the future requires decisions in the present.
Do in 2020 what is needed for 2030.