On the public sector banks, there are good signals, but there is also a lack of clarity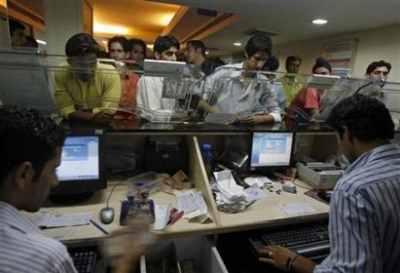 The Budget contains a few excellent moves that could work towards ushering in a new era in the financial sector, though there is little doubt it could have gone further.
For example, the Forward Markets Commission is finally to be merged with the Securities and Exchange Board of India, which might bring some order to the chaos of those markets.
Then there is the suggestion of a sector-neutral Financial Redressal Agency that will address grievances against all service providers, meaning it will become a one-stop shop where consumers can carry complaints against all financial firms.
This was suggested by the Financial Sector Legislative Reforms Commission and could curb institutionalised mis-selling of financial products.
Unfortunately, the finance minister did not provide a timeline for the introduction of other suggestions from the FSLRC, though he did speak of his hope that elements of the Indian Financial Code, or IFC, could be introduced soon.
The proposed IFC disrupts existing regulatory structures and creates a more accountable financial architecture, as it focuses on the formal processes through which financial regulators exert the legislative, executive and judicial functions.
The drafting of a bankruptcy law has also been promised.
That should be watched carefully -- it has been a long-standing demand from bankers and will go a long way to help the financial system to fight rogue borrowers.
On the public sector banks, there are good signals, but there is also a lack of clarity.
The finance minister did mention the setting up of an autonomous bank board bureau that will identify professionals who can run PSBs.
Will this be a genuine interim step before establishing a holding company for the government's investments in PSBs?
Budget 2015: Complete Coverage
Or will it be another damp squib? Many governments have tried various institutional ways to insulate PSBs, but have failed to give up significant control.
This promise, too, could have done better with a time frame.
Remember, the prime minister has very boldly promised that PSBs will not have to deal with the dreaded phone call from New Delhi.
The government is hopefully following up on that, and will allow consolidation and privatisation as well.
It has set aside Rs 7,950 crore (Rs 79.5 billion) to recapitalise PSBs this year; this is likely inadequate, and perhaps reflects an intent to privatise.
If 'perform or perish' is to be the mantra for PSBs -- a formula that appeared to have been used during the last round of capital infusion for PSBs -- then that will be a big step forward.
Moves have been initiated to form a Public Debt Management Agency, which will manage the government's debt -- a role that is now performed by the Reserve Bank of India.
The central bank had opposed the segregation, saying continuing the current institutional arrangement would be better, until a well-thought-out strategy for coordination is arrived at between the government and the central bank.
Both the current governor and his predecessor had openly criticised the move.
There are also concerns about a possible conflict of interest, given that the new debt management office will report to the government, which itself is a participant in the bond market.
Without genuine independence, a debt management office would not work in the way planned.
The government must work to institutionally isolate it from the finance ministry.