By sharing the infrastructure with others, telecom companies can drive down their costs, reduce investments and, in the process, improve their bottom line.

Bharti Airtel, the country's largest telecom services company, has decided to buy out Alcatel-Lucent's 74 per cent stake in Alcatel Lucent Managed Network Services India, the company that manages its all-India broadband and fixed-line network. After the buyout, Bharti Airtel has said, it would share this network with other companies.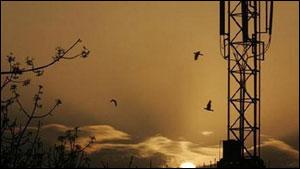 These companies could also pick up a stake in this network. To what extent others might be interested is not clear. Reliance Communications recently signed a network outsourcing deal with Alcatel. Vodafone and Idea Cellular have a limited presence in broadband and fixed-line telephony and, therefore, may not be too enthusiastic about joining in. And state-owned BSNL and MTNL may shy away from participating in the equity of such a venture.
Still, this is a clear indication of the shape of things to come in a sector that is struggling with falling profits and rising costs. Tariffs in India are among the lowest in the world. This has made telecom a tough business. Bharti Airtel, for instance, recently reported that its net profit dropped 72 per cent to Rs 284 crore in the quarter ended December 2012, its 12th consecutive decline in quarterly profit.
There have been some corrections recently in tariffs, but the market remains very competitive and substantial increases in the near future can be ruled out. By sharing the infrastructure with others, telecom companies can drive down their costs, reduce investments and, in the process, improve their bottom line. It also helps them unlock value in a business. In the past, three telecom companies - Bharti Airtel, Vodafone and Idea - had merged their tower assets to form Indus Towers. This company, now valued at between Rs 8,500 crore (Rs 85 billion) and Rs 10,000 crore (Rs 100 billion), is looking to list on the stock exchange.
The next logical step is the sharing of spectrum. In the past, when spectrum was allocated at a concessional rate, it was feared that telecom companies could lease it to others and make huge profits at the cost of the government. Now that spectrum is being auctioned, there is no reason why sharing of spectrum should not be allowed.
Bharti Airtel's move to take control of the broadband and fixed-line network also puts a question mark on the outsourcing model in telecom. Many companies had outsourced network management to specialists, so that they could focus on customer service and other marketing initiatives. The logic was that network was the commodity end of the business and could, therefore, be safely outsourced.
Now, the realisation seems to have dawned that the network is the core differentiator. It is the crucial factor that determines customer satisfaction. So, this is something that telecom companies may want to operate themselves. Moreover, in the current scenario where not many new customers are left to be bagged, there is a desperate need among companies to improve their average revenue per user. For that, it is essential that they take network management into their own hands.