Commercial aviation is safe because the crew is paid well and trained extensively for contingencies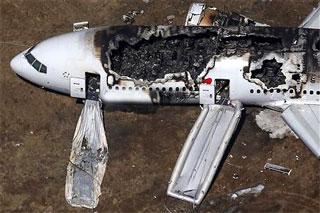 Over a slow lunch last Friday at the press club, the conversation amongst a group of reporters turned to SpiceJet and its recent troubles. A friend, who has covered the aviation sector in the past, made a point which not many people talk about. "So many airlines have been in trouble and they don't pay their staff on time. Do you actually want your pilots, cabin crew or engineers to worry about their pending salaries while they are on the job?"
Interesting point. An obvious fallout of any airline facing a financial crunch is that the staff does not get paid on time, sometimes for months. It has happened with Kingfisher and Jet Airways in the recent past.
Of course, the paying public deserves not to be taken for granted, the airport authorities and the oil companies need to be paid, the aircraft needs to fly and the spares need to be procured on time. But isn't the non-payment of dues to the staff a bigger danger for travelling passengers?
Commercial aviation is safe only because the airline staff goes through proper, intensive training, and because they are paid well. But one should remember that it also costs a lot. Flying school is way more expensive than journalism school, for example. The men and women in the aviation sector today have had to pay a lot of money for their professional training. They are, mostly, middle class young people, whose parents maybe had to take out a loan.
Not for one moment am I doubting the impeccable professionalism of airline employees in India. In all my years of flying within the country, I have seen first-hand their skill and dedication to the job. But consider this: Would you want your pilot to focus on flying or worry about medical bills of a loved one or pending EMI payments for a house? Will it be ok if a member of the cabin crew, who hasn't been paid for a certain period of time, has a mental breakdown mid-air, to such an extent that it creates risk for travelers? What if an engineer, who maybe can't focus on the job because she worries about her kid's pending school fees, misses an important step in the maintenance checks of an aircraft?
In every business, your prime responsibility is to serve your customers and create value for shareholders. Maybe in a sector like aviation, your prime responsibility should be something as basic as paying your staff on time.