'He was the first creative person to recognise and fully realise the power of film in an era when press ads were the only competence of Indian creatives.'
Urvi Malvania remembers Alyque Padamsee.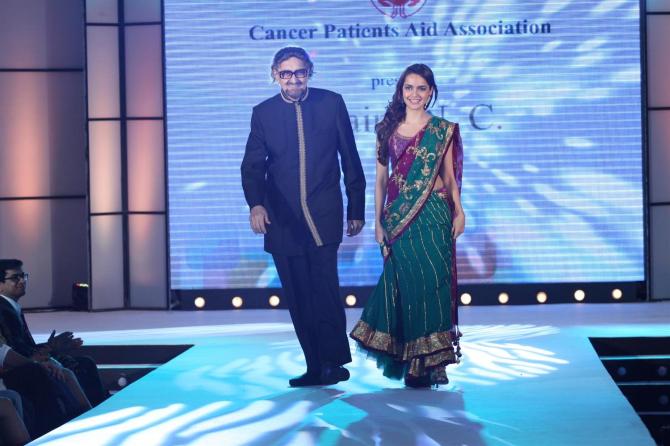 Advertising doyen and leading theatre personality Alyque Padamsee died in Mumbai on Saturday, November 17, at the age of 90.
Known as the 'Brand Father of Indian Advertising', the former head of Lintas in India was the brain behind many iconic advertising campaigns.
While the Liril girl in the waterfall is among his most famous works, he was also the man behind Cherry Charlie -- the mascot for Cherry Blossom shoe polish, and Bajaj Auto's Hamara Bajaj.
He also created the Lalitaji character for Surf and the Kamasutra couple.
Those who have worked with him say Padamsee will be remembered for bringing guts, glory and intuition to Indian advertising.
Sonal Dabral, group chief creative officer and vice chairman at Ogilvy India, says it was Padamsee who inspired him to pursue advertising.
"When I was a student at the NID (National Institute of Design), Alyque was the one name I knew. I was interested in theatre as well and he managed both his passions very efficiently," says Dabral.
"I decided that I wanted to work at Lintas and I applied at Lintas Delhi, and that was my first job. I spent the first five years of my advertising career at Lintas, and worked with him on a couple of projects in that time," he said.
Dabral is not the only one. Padamsee has mentored many leading ad and brand gurus of today, including the late Anand Halve, K V 'Pops' Sridhar, and K S Chakravarthy (Chax).
Photographer Atul Kasbekar said on Twitter that Padamsee gave him his early breaks in advertising photography.
'He gave me my first break in theatre, like countless before and after me. Maverick, Unique, Uncompromising. There will never be another.... #RIP Alyque', actor Boman Irani tweeted.
Padamsee is the first person from the creative side to go on to head one of the country's largest advertising agencies.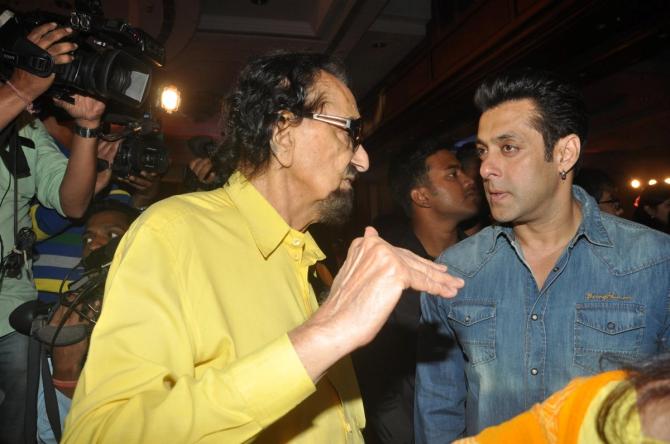 Apart from having tremendous energy to juggle both advertising and theatre, Padamsee was a perfectionist to the core, Dabral recalls.
"He demanded perfection from everyone. He was meticulous about all the work that the agency did, so much so that every film across offices of Lintas had to be signed off by him. He paid great attention to detail, something that we all learnt from him," he remembers.
'Pops' recalls that Lintas' hiring process itself in 1992 was quite an event as it involved being interviewed by all the board members and general managers. "We (Chax and I) made a presentation like an agency was pitching to a client. There were 14 people in the room," he says.
In the lunch break, Alyque did his bit and asked the general managers from the five units of Lintas to woo the duo.
"It was a very novel hiring process. We were the most expensive creative talent at the time, and he even offered to hire us as one person, and split the salary. When we refused that, he gave us charge of Unit 3 at Lintas, and asked us to make it shine."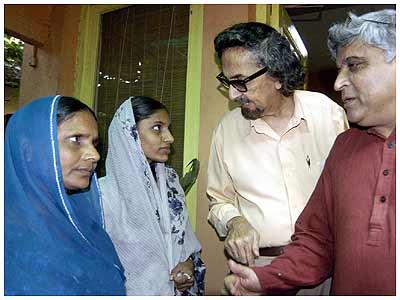 Apart from his achievements in the advertising world, Padamsee was also a force to reckon with in the world of theatre and was known for productions like Evita, Jesus Christ Superstar and Tuglaq.
He dabbled with cinema too and his most memorable role was as Muhammad Ali Jinnah in Richard Attenborough's Oscar-winning movie Gandhi. He was a recipient of the Padma Shri award in 2000.
His love for theatre also permeated his working style in advertising.
'Pops', founder and chief creative officer at HyperCollective, recalls, "He would treat a presentation like a performance in front of hundreds of people. He was meticulous to the smallest detail."
Servicing executives were sent to the presentation venue to scout the place a couple of days in advance. He would ask for details like the layout of the room, the number of chairs, where the plug-points were, and where the MD/head (on the client's side) would be seated.
"Being a tall man himself, he would also sometimes ask how tall the client is, so he knew whether to address him while standing, or seated," he added.
Padamsee also trained those working under him in the art of interacting with people. He would teach executives on who to address for what part of the presentation, and how to shift eye contact from one person to another.
He also realised the power of film and television early on, convincing companies like Unilever to invest in television ads, at a time when print ads were the order of the day.
"He was the first creative person to recognise and fully realise the power of film in an era when press ads were the only competence of Indian creatives. He started as film chief, grew to creative head, and went on to become the first creative person to head a major advertising agency in India," says Chax, who went on to start the agency Tidal7 and is currently its chief creative officer.
"Along the way, he masterminded major campaigns, creating mega brands than anybody else ever has."
'Pops' recalls an important lesson he learnt from Padamsee, which is not to compromise for the sake of pacifying the client.
"I was always soft spoken and would agree to most things. He taught me the value of being tough and standing up (to clients or seniors) if I was convinced about my idea and believed in the work. He would not stand down if he was sure of the quality of the product he was delivering. He would either convince the client, or redo the entire thing," he remembers.
Chax recalls an incident when Padamsee was at the receiving end of this lesson. Padamsee had categorically banned any tables obstructing or visually messing up the main aisles running down each unit.
"For the first time in the history of Lintas my partner Pops and I hired two finishing artists, to put an end to the ridiculous practice of using talented visualisers to finish layouts. Since there was no other space available, we had two work stations put up outside our cabin, bang in the aisle."
"When Alyque raised hell, I told admin to tell him I had insisted, since I wanted every last layout to be finished where we could personally keep an eye on it. End of discussion -- that was an argument Alyque would never ever contest."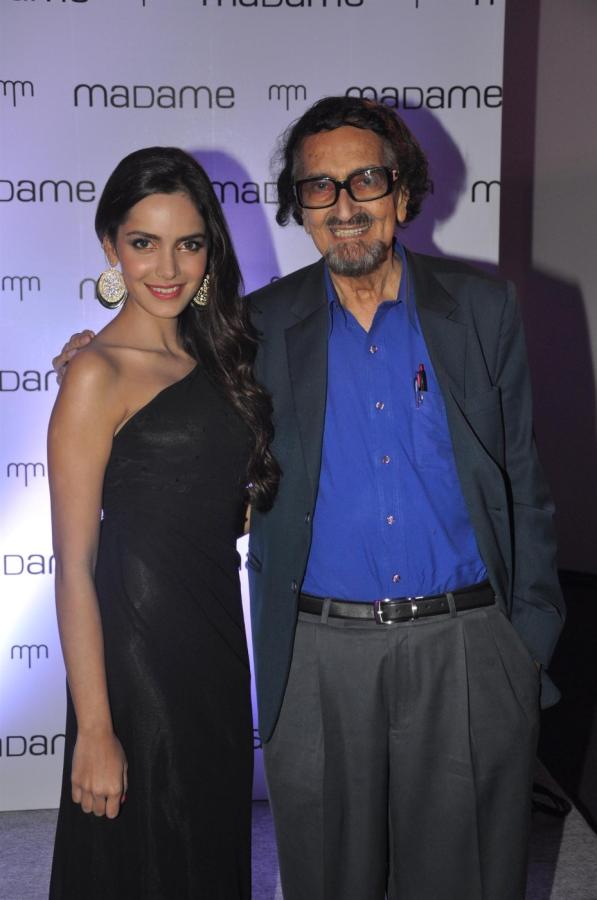 "There were jokes and wisecracks aplenty about God and his giant ego but he was a true Colossus who changed Indian advertising forever," Chax adds.
'Can't say RIP to Alyque Padamsee. He will take a riot along wherever he's headed next,' tweeted Shekhar Gupta, editor-in-chief, The Print.