If the deal with Viacom18 goes through, Sony could become an over Rs 10,000-crore firm, way ahead of Zee Entertainment on top line.
On the linear side, Sony+Viacom18 would have an almost 19 per cent share of TV audiences.
Vanita Kohli-Khandekar reports.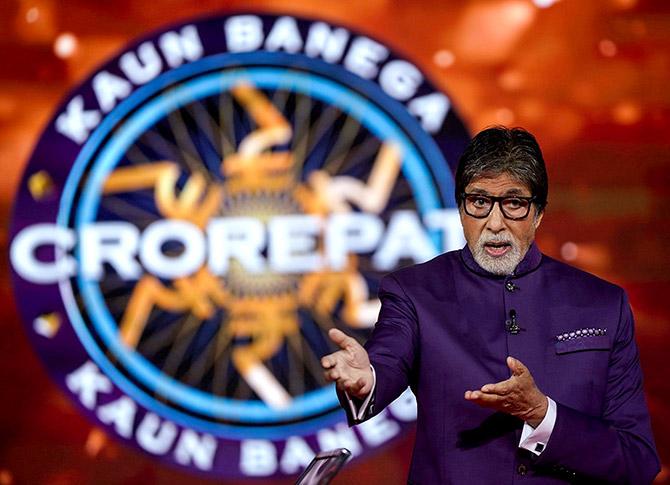 Why is N P Singh smiling?
Sony Pictures Networks India, the company he heads, lost its single-biggest revenue earner -- the Indian Premier League (IPL) -- in 2017 to rival Star India.
It is the smallest of the big three television (TV) networks in India and the bets were that it would get marginalised, even as the entertainment map of India was being redrawn.
Disney acquired Star last year to become India's largest media firm at about Rs 12,000 crore in top line.
The under-Rs 8,000 crore Zee Entertainment is in the throes of an ownership change.
Google, Netflix, and Reliance Industries' (RIL's) Jio are emerging as the new face of competition.
Where would not having IPL -- India's largest sporting event -- leave Sony in the linear and digital world?
In a place where Singh is smiling.
"Without IPL, we are now larger and more profitable," he says, declining to share any numbers.
According to the data sourced by Media Partners Asia (basis filings with the Registrar of Companies), in the first full operational year after losing the IPL, Sony not only maintained consolidated operational revenues of Rs 6,336 crore, but managed to post a higher profit after tax of Rs 414 crore -- up from Rs 389 crore in 2017-18.
It is having a great run with Kaun Banega Crorepati.
Add The Kapil Sharma Show, Crime Patrol, and Taarak Mehta Ka Ooltah Chashmah on SAB TV.
Sony is rocking in the one market that determines the flow of ad and pay revenues in India's Rs 74,000-crore broadcasting and Rs 8,000-crore over-the-top (OTT) industry.
In sports, even after losing IPL, Sony is the second-largest broadcaster after Disney Star, with 12 per cent share of the sports audience in 2019.
"We are very well-placed in Hindi-speaking markets, sports, and movies.
"We are very strong in all the genres we are operating in and are well placed to seize the new opportunities the market throws up," said Singh to Business Standard when we met him just two weeks ago to talk about life after IPL.
"The missing piece is the South and we are aware of that.
"We will keep all options open if we are to go to the South," said Singh, when we asked him about acquisitions.
Recently, there were reports that Sony is in the process of acquiring a chunk of RIL's 51 per cent stake in Viacom18.
The New York-based $12.8-billion Viacom Inc owns the remaining 49 per cent.
The network has leading channels such as Colors, Nick, Sonic, along with offerings in Marathi, Bangla, Tamil, Telugu and other languages.
For now neither RIL nor Sony is commenting on the reports.
"The TV broadcast business will see more consolidation.
"In 2019, the top three broadcast networks are estimated to rake in about 60 per cent of the channel business revenues.
"Their contribution will go up to 70 per cent in the event of a potential merger," reckons Mihir Shah, vice-president, Media Partners Asia.
If the deal goes through, Sony could become an over Rs 10,000-crore firm, way ahead of Zee Entertainment on top line.
On the linear side, Sony+Viacom18 would have an almost 19 per cent share of TV audiences, going by Broadcast Audience Research Council numbers.
On digital, based on claims, the duo would have about 180 million monthly active users on their OTTs, SonyLIV and Voot combined.
The merger would also bring the regional and rural heft that Sony has been missing for long now.
Alternatively, it may not all add up this way; much depends on the specifics of the deal.
"For Sony, losing the IPL turned out to be the best thing that happened to it. IPL was the crutch that didn't allow it to look at its entertainment business," reckons one senior industry insider.
Now its entertainment business is rocking.
"2018-19 was a fantastic year for Sony because it held on to subscription revenue despite losing IPL, which brought in Rs 1,200-crore or so every year.
"Yet ad revenues have fallen only by Rs 500-600 crore.
"That means the ad monetisation on the entertainment business has been outstanding," says Shah.
Getting Viacom18 will keep the entertainment growth engines going.
Photograph: PTI Photo.