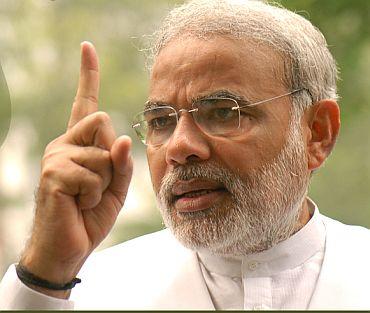 Prime Minister Narendra Modi had surprised the people of Bihar by announcing a financial package of Rs 1.25 lakh crore (Rs 1.25 trillion) just days before the Assembly elections.
But, now the elections are over and the results are in favour of the Grand Alliance, it would be interesting to see how fast the finance ministry under Arun Jaitley allocates money to the state.
Interestingly, the assurance of giving financial package came from an office next to the Union finance ministry.
Home Minister Rajnath Singh said their government was committed to provide financial aid to the state.
Here's a break-up of the financial package: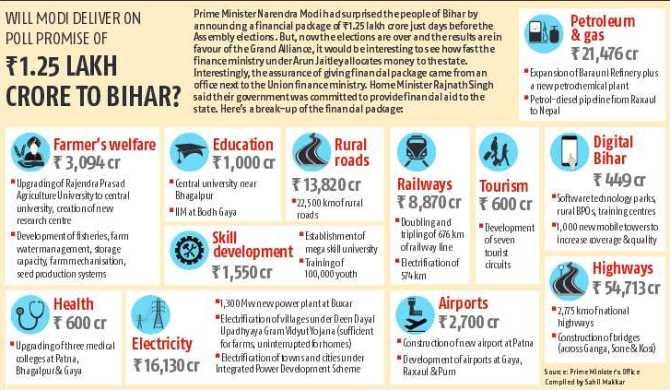 Image: Prime Minister Narendra Modi. Photograph: Reuters