Lessor market sources said with the fuel prices remaining high, IndiGo would get better rates for the fuel-efficient A320neos.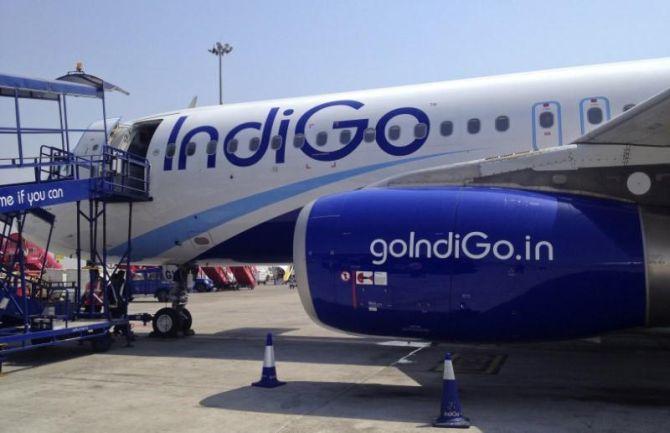 India's largest airline IndiGo has dropped the plan to outright purchase aircraft, and will continue with the sale-and-leaseback model, in a bid to conserve cash for the near future.
This is part of the plan to negotiate the volatile environment for the industry, when airlines cannot spike ticket prices even as they face the twin challenges of costly fuel and fluctuating exchanging rates.
"This (model) makes more sense in the current business environment. When the cost environment improves, we will re-evaluate the strategy," said a source.
Last year, changing its strategy, IndiGo had said it would own aircraft rather than use the sale-and-leaseback model.
This could help reform the cost structure, as the airline would acquire and own for longer periods the fuel-saving new-generation A320neos.
However, the sale-and-leaseback model would help IndiGo boost income at a time when a fare war might hurt its numbers.
Lessor market sources said with the fuel prices remaining high, IndiGo would get better rates for the fuel-efficient A320neos.
"Neos use 15 per cent less fuel than most other aircraft. In the current conditions, demand is high, and each aircraft could fetch $13 million.
"Last year, it was $10 million per aircraft," said an executive of a leasing company.
Between July and September this year, IndiGo has inducted 12 new A320neos in its fleet.
Sources said the company makes a profit of $10 million on each aircraft. For Q4FY18, the airline's profit of Rs 2.7 crore was driven mostly by sales.
With 143 of 169 aircraft on lease, IndiGo has been the most active user of the model.
A lessor buys aircraft from an airline and leases it back.
This removes debt from the airline's balance sheet, and allows it to invest equity for other purposes.
The company might disagree, but such transactions help boost its profit, claim experts.
The extra income is important as IndiGo is convinced it has to be well-capitalised to sustain in a prolonged low-fare environment.
"We are the lowest-cost operator. At no cost, we would allow rivals to take away our traffic.
"To raise fares would be counterproductive to what we are trying to do. Whatever is happening in the market, we will keep cash in the company," said a senior IndiGo executive.
Indian carriers pay the highest jet fuel prices in the world, thanks to local taxes that can be as high as 30 per cent of the costs.
Yet, they offer such low ticket prices that they can hardly cover costs.
"While India has experienced 46 consecutive months of double-digit (passenger) growth, it is still a challenging market for airlines to operate in," International Air Transport Association recently said.
Photograph: Vivek Prakash/Reuters