India was among the top-five economies with the largest general government capital stock level, said, in 2015, an International Monetary Fund report called "Making Public Investment More Efficient".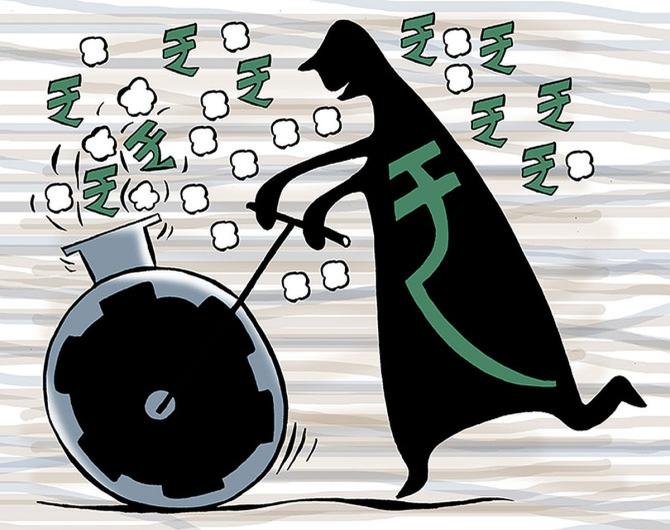 The report fuelled a debate on countries sitting on piles of cash that could be used better.
India was believed to have public assets worth $4.5 trillion.
The report urged countries to start asset recycling.
Six years after the report, Australia's success in asset recycling has turned India into a believer; despite doing averagely in its previous efforts on roads, railways or meeting its divestment targets.
Indian government last month announced a Rs 6 trillion national monetisation plan (NMP) in 13 sectors, with roads and railways forming nearly 40 per cent of the target.
The seriousness of its intent is evident from the discount offered for state-owned assets.
The National Highways Authority of India (NHAI) first expected to fetch Rs 84,800 crore by monetising 6,165 km of roads, or Rs 13.8 crore per km.
Budget 2020 cut the target to Rs 10 crore per km.
The NMP puts the value at less than Rs 6 crore per km.
Two road monetisation plans called toll-operate-transfer (ToT) fetched Rs 11.5 crore per kilometre on average, but two such projects were cancelled.
Of the total funds collected under ToT, the only newsmaker was the 50 per cent premium fetched in ToT-1 in 2018.
Monetising Indian Railways' assets has not been bountiful either.
The government expected last year to raise Rs 30,000 crore by selling 109 routes to the private sector to run 150 trains clubbed under 12 clusters—Rs 2,500 crore per cluster.
It cancelled the process after only two players participated and bids worth Rs 7,200 crore were made.
Under the NMP, 12 clusters are available at a 40 per cent discount at Rs 21,642 crore - Rs 1,800 crore per cluster.
Airport privatisation has got better results: airport lease revenue accounts for a quarter of Airport Authority of India's (AAI) revenues.
The government plans a capex of Rs 10,782 crore by monetising 25 airports--an average of Rs 107.28 crore per airport per annum.
Compare that amount with the government's national infrastructure pipeline, which set a capex of Rs 53,020 crore for expansion and modernisation of 50 airports, or Rs 176.7 crore per airport per annum.
The government has awarded six airports for a per passenger fee ranging between Rs 115 and Rs 177.
Assuming an average of Rs 150 per passenger, the government would earn just Rs 975 crore per annum (at current passenger capacity) or Rs 3,900 crore over four years.
The plan to raise Rs 10,000 crore by divesting, through four joint ventures, AAI's stake in airports is ambitious considering that the market value of assets could be lower.
Even if the government can attract investors at low prices, the task appears gargantuan.
Plans to modernise railway stations under a public-private partnership (PPP) model never took off.
The Comptroller and Auditor General, in 2014, criticised earlier PPP projects for incurring financial losses and failing to recognise traffic patterns and securing a minimum return.
Privatisation of state-owned power and coal companies has run into protests by employee unions.
There are two more concerns: whether the Rs 6 trillion value can be realised on time.
The last budget planned to monetise Rs 60,000 crore of road assets in four years, or Rs 15,000 crore each year.
The NMP sees the government monetising nearly three times that amount each year.
The other concern is how the money from monetisation would be used.
It's unclear whether the entire amount will flow to the exchequer, settle past debts, or be used for productive investments.
Telecom firms MTNL and BSNL's holdings may generate money, but can they redirect it for productive use?
As the famous English proverb goes: There's many a slip 'twixt the cup and the lip'.