Several institutional investors were ineligible to invest in these companies as they failed to meet the disclosure norms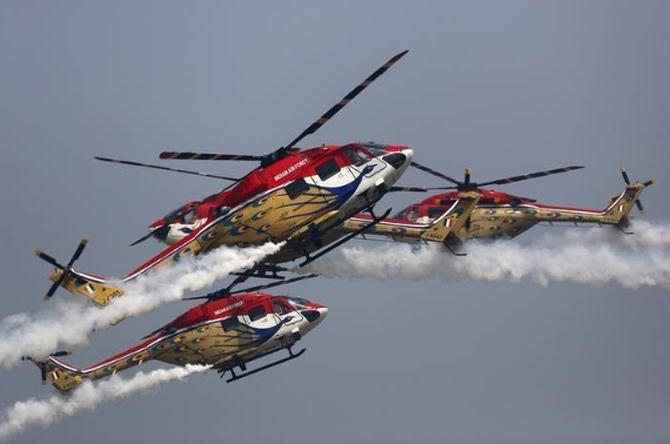 The decision of Hindustan Aeronautics (HAL) and Bharat Dynamics, both defence public sector undertakings (PSUs), to withhold material information from public shareholders on security grounds is the key reason for tepid demand for their shares, particularly from overseas investors.
Several institutional investors were ineligible to invest in these companies as they failed to meet the disclosure norms. Big-ticket foreign portfolio investors (FPIs) had to stay away from participating in these public offers even though pricing was reasonable, bankers said.
Both the issuances had failed to garner any applications from FPIs and had to be bailed out by state-owned Life Insurance Corporation of India (LIC).
US-based qualified institutional buyers (QIBs) are allowed to invest in non-US initial public offerings (IPOs) only in two situations.
First, when the company registers with US market regulator Securities and Exchange Commission (SEC).
This applies to the issuances where companies list simultaneously in their home country and the US market.
For all other purposes, companies would have to comply with Section 144A of the US Securities Act.
The law specifies some basic requirements, including reporting standards that the companies have to meet to be eligible to receive subscriptions from US-based QIBs.
Both HAL and Bharat Dynamics failed to meet the disclosure standards of the act.
"US investors were unable to participate in the IPOs due to regulatory issues.
"Since US investors are the biggest clients for all major FPIs, they decided not to participate in these offers.
"However, we expected strong demand from domestic institutions such as mutual funds (MFs) to offset the tepid response from FPIs. It could not happen because MFs decided to adopt a wait-and-watch stance as the sector is new for the listed space," a banker said.
FPIs will be able to deal in the shares of HAL and Bharat Dynamics from the secondary market as Section 144A applies only to unlisted companies.
"The law applies only to those cases where a company has discretion to market the product to select institutional investors. Since the company is publicly traded after listing, Section 144A won't apply," said a lawyer.
Experts said the development is nothing unforeseen as the government had essentially structured the deal for non-US investors.
The Securities and Exchange Board of India (Sebi) had provided several exemptions to both the companies in terms of disclosure of sensitive data. HAL had mentioned the same in its offer document.
"As a result of national security-related concerns, the Indian Defence Services and we have determined certain material documents and information as secret and confidential such as board minutes and committee minutes, agreements we executed with our suppliers, segment-wise reporting, demand and supply forecasts," HAL's offer document read.
Both HAL and Bharat Dynamics were priced around 16 times their one-year forward earnings estimate, which is considered reasonable. Also, retail investors were eligible for a 5 per cent discount.
Photograph: Anindito Mukherjee/Reuters