French energy giant TotalEnergies SE's $300 million investment in clean energy projects of Adani Green Energy Ltd has taken the total investments poured in by global investors in India's largest renewable power producer to $1.63 billion or about Rs 14,000 crore, sources close to the company said.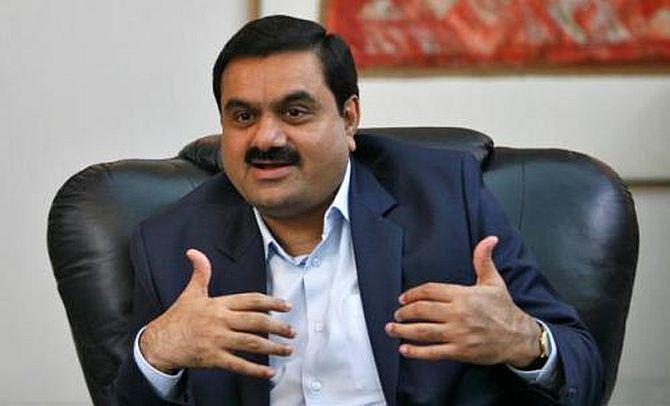 Last week, Total announced it will hold a 50 per cent stake in the new joint venture firm where Adani Green Energy Ltd (AGEL) will hold the rest.
The joint venture will hold a portfolio of 1,050 MW, including 300 MW of already operational capacity, 500 MW under construction and 250 MW under-development assets with a blend of solar and wind power.
Total already has a 19.7 per cent stake in AGEL.
It also has an equal joint venture with AGEL, called AGE23L that holds a portfolio of 2,353 MW.
The $300 million investment Total is making in the joint venture is the first since the Hindenburg report in January highlighted Adani Group's debt pile and alleged accounting fraud and stock manipulation, which Adani denies.
Sources said AGEL is one company within the Adani Portfolio, which has attracted a range of investors over the past few months including repeat strategic investor Total, one of the largest emerging market funds GQG Capital Partners and one of the world's largest sovereign funds Qatar Investment Authority.
Together these three investors have invested $1.63 billion or close to Rs 14,000 crore over the past few months, taking advantage of the attractive valuations post the short-seller report, they said.
GQG Partners has taken a 6.8 per cent stake in AGEL while QIA picked up 2.7 per cent. IHC International Holding Company has another 1.3 per cent stake.
Explaining the rationale of the investments, sources said India is now a leader in the renewable energy space, with dozens of solar and wind projects in the pipeline.
Adani being the largest renewable power producer in India, with its strong execution ability and superior track record, is in an extremely sweet spot.
This has made Adani the largest solar power producer in India as well as one of the lowest cost renewable power producers in the world. Average portfolio tariff is as low as Rs 3.02 per unit as against average procurement price of the country of Rs 3.75 per unit.
It already has a portfolio of 20.4 GW across operational, under-construction, awarded and acquired assets.
Sources said the firm has given a capex guidance of Rs 14,000 crore for this year for around 3 GW of projects.
Next year, it is likely to do at least 5 GW, which would mean another Rs 23,000-24,000 crore.
The management attributes its ability to produce lowest cost power to its execution, which includes site identification acquisition, concession and regulatory agreements, investment case development, engineering and design, sourcing and quality checks, equity and debt funding for the project and highly tech-enabled O&M.
The company has built most of the portfolio during the post-Covid era and has a track record of delivering each of its projects before time.
As against, 18 months period permitted from the effective scheduling of the PPA to commissioning, the company has a track record of executing this in less than a year, sources said.
With its capacity target to reach 45 GW, it has the potential to deliver 6x growth from FY23 and FY30, they said, adding around 40 GW worth resource assessment has already been done – sites, geotechnical studies, sourcing equipment etc.
With constantly upgrading technology, there are chances that there could be an upside surprise in terms of output.