Shortage of semiconductors, price hikes pull January auto sales into red. Dec had seen sales grow for 1st time this FY, which dealers called a one-off.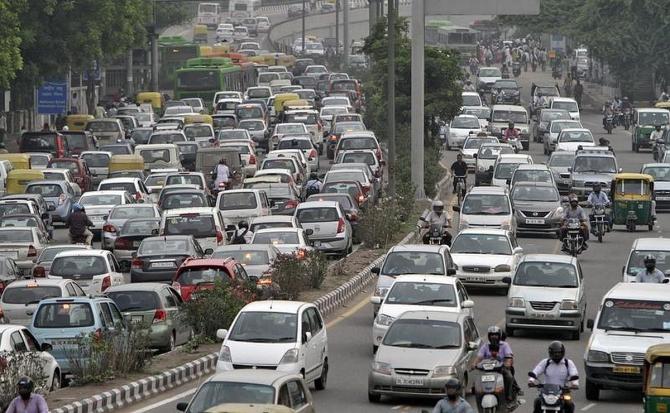 Retail sales of automobiles dropped by around 10 per cent in January to 1,592,636 units (two-wheeler, three-wheeler, passenger vehicles or PVs, commercial vehicles or CVs, and tractors) from 1,763,011 units a year ago.
This came just a month after retail sales grew for the first time this financial year in December, which dealers said was a one-off.
The reasons for the drop in January, dealers said, were shortage of semiconductors, price hikes, fading demand, among others.
Retail sales of PVs fell by around 4.5 per cent year-on-year (YoY) to 281,666 units in January, from 294,817 units a year ago.
Two-wheeler sales declined 8.78 per cent to 1,163,322 units, compared with 1,275,308 units the previous year.
Meanwhile, CV sales declined 24.99 per cent to 55,835 units, as against 74,439 units a year ago.
Similarly, three-wheeler sales fell 51.31 per cent to 31,059 units, from 63,785 units a year ago.
Vinkesh Gulati, president of the Federation of Automobile Dealers Associations (FADA), said: "The auto industry misjudged the demand post lockdown.
"The industry's underestimation of post-Covid rebound, along with chipmakers prioritising higher-volume and more lucrative consumer electronics market, has created a vacuum for semiconductors.
"This has resulted in shortage in supply for all categories of vehicles, especially PVs, even though enquiry levels and bookings remained high.
"New launches and SUVs continued to see high traction and helped in restricting the overall PV registrations fall by a bigger margin," said Gulati.
He said, the recent price hike announced by OEMs also added to woes, as two-wheelers have become more expensive.
CV registrations were hit as vehicle financing has not returned to normal and the high cost of BS-VI vehicles.
Last year, the auto industry was transitioning from BS-IV to BS-VI vehicles, and there were huge discounts on offer that led to higher sales and registrations.
With a high base, continued shortage of semiconductors, and gradual opening of academic institutions, FADA remains guarded on projections for auto registrations in Q4, Gulati said.
According to FADA, average inventory for PVs ranges from 10-15 days, while for two-Wheeler it is 30-35 days.
The Budget stressed on Atmanirbhar Bharat, and it finally brought a smile to the auto industry as its age-old demand of bringing in a vehicle scrappage policy (voluntary) saw light of day.
This and the announcements on inducting more buses for public transport, increased infrastructure spending, and building national highways will play a pivotal role in reviving the CV segment, Gulati said.
Photograph: B Mathur/Reuters