The year 2017 could be the third year of a double-digit growth in arrivals from China after years of low single-digit growth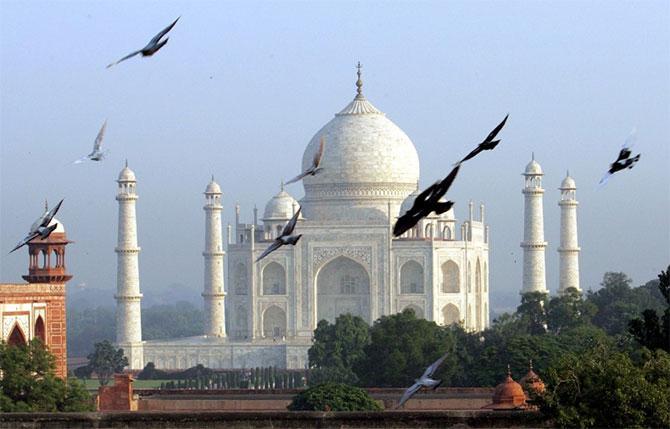 Tensions between India and China escalate on and off. But the number of inbound tourists is on a rising trajectory.
India welcomed 23 per cent additional visitors from China during the calendar year 2016. The number grew 9 per cent in the first five months of 2017, on a high base of 2016.
The rising numbers point to the expanding interest of Chinese businesses in India.

Chinese travellers are increasingly opting to see India for themselves, said the website of the Indian embassy in China.
A large number of visas for India are now being issued and many combine business travel with leisure, the website added.
"We have definitely seen a rise in Chinese visitors to India over the past one year," said Sharat Dhall, president at online travel firm Yatra.
"While a large proportion of these are business travellers, it is a precursor to increasing number of leisure ones."
China, one of the 15 top source markets for India, forms a minuscule 3 per cent of foreign tourists visiting India.
The list is dominated by visitors from Bangladesh, the US and the UK. About 119,000 visitors from China came to India during January-May, an increase of 9.2 per cent over the corresponding number of last year.
The year 2017 could be the third year of a double-digit growth in arrivals from China after years of low single-digit growth (see chart).
The number of Chinese tourists in India was only 21,152 in 2003 and had grown to 254,000 in 2016. The peak season for them is the October-March period.
The number of Indians visiting China is significantly higher and stood at 676,000 in 2013 (the latest available data).
Delhi has taken initiatives to facilitate Chinese tourists. Indian tourism website incredibleindia.org and promotional brochures and advertisements are available in Mandarin.
There is also a tourist helpline in the language. The greater ease of securing visa, along with increased flight services between India and China, has also helped. You apply and get a visa in four days, said the embassy website.
Tourism is emerging as a vital link between China and India, fuelled by an increasing level of bilateral trade.
Many Chinese companies are finding a varied and large business interest in India.
Take the case of the fast-growing handset market. Chinese brands Xiaomi, Oppo and Vivo are top five players in India.
China's Alibaba is a leading investor in e-commerce firm Paytm. The Shanghai Urban Construction Group has a joint venture with Larsen & Toubro.
Chinese real estate giant Wanda Group has announced setting up of an industrial township in Haryana. There are more such examples. Hotels, too, have reported a marked increase in Chinese guests.
"There is a definite increase in guests from China in recent times. Some of these guests are on long-term projects and stay for months. Some of our hotels have translators and also have designed the menu keeping in mind their food preferences," said Raj Rana, chief executive officer (South Asia) at Carlson Rezidor, which has a network of 86 hotels in India through brands like Radisson and Park Plaza.
Photograph: Reuters