Jaitley is expected to push tax reforms in his Budget to boost investments.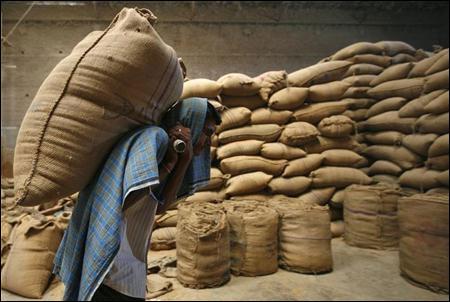 Indian inflation probably rose in January as the country shifted to a new base year for calculating prices, adding more weight for services like education and health, changes that may deter the central bank from cutting interest rates soon.
A collapse in global oil prices has unleashed a wave of monetary easing around the world as central bankers seek to stave off deflation and bolster their economies.
But in India, where food accounts for nearly half of the consumer price index, policy makers fear that retail inflation could accelerate if oil prices rebound or weak rains hurt food production.
Revisions to the way India calculates its gross domestic product have raised reported growth rates but reduced the size of Asia's third-largest economy, creating uncertainty over the outlook for economic and monetary policy.
The Reserve Bank of India held interest rates last week at 7.75 per cent after easing policy three weeks ago, leaving its next move until after Finance Minister Arun Jaitley presents his annual budget on February 28.
According to the consensus forecast in a Reuters poll of analysts, annual retail price inflation accelerated to 5.4 per cent in January, mainly driven by a rise in vegetable prices, from 5.0 percent in December.
Analysts also forecast industrial output grew 1.6 per cent in December, slower than November's 3.8 per cent.
Retail inflation data for January and industrial output data for December are due on Thursday around 1200 GMT.
Officials said inflation data would reflect a lower weighting for food items like cereals, as the Ministry of Statistics shifts the base year for its index series to 2011/12 from 2004/05.
The new numbers will also more realistically reflect consumption patterns, including higher weights for education and health, said Pronab Sen, a former chief statistician of India.
Currently, education and health contribute 3.35 percent and 5.69 percent to the CPI index, respectively.
New Delhi this week sharply raised its growth estimates, forecasting the economy would expand by 7.4 per cent in the fiscal year to the end of March.
The RBI had previously forecast growth at 5.5 per cent.
"With the new GDP series revealing a stronger-than-expected recovery, the likelihood of a repo rate cut prior to the April 2015 policy meeting has diminished," said Aditi Nayar, an economist at ICRA, the Indian arm of rating agency Moody's.
"Rate cuts are unlikely to exceed 50 bps over the next few quarters."
Jaitley is expected to push tax reforms in his Budget to boost investments, while supporting the RBI's effort of bringing inflation to below 6 percent by the start of 2016.
Photograph: Amit Dave/Reuters