NaBFID will be yet another attempt to create a development finance institution, after the eclipse of several others but on a far bigger scale.
Subhomoy Bhattacharjee reports.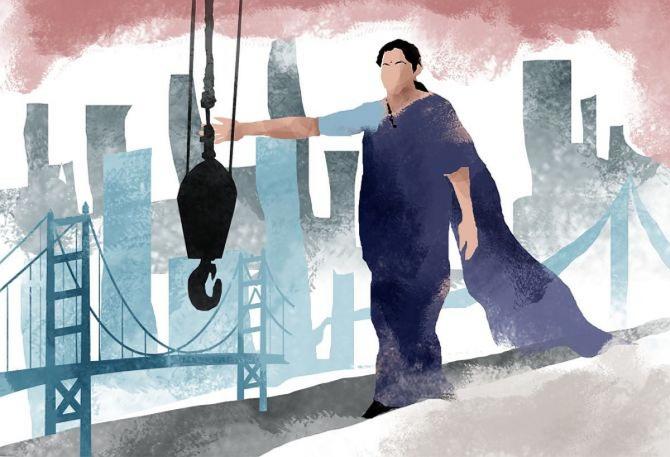 This month, advertisements for managing directors and the senior management team for the National Bank for Financing Infrastructure and Develop­ment or NaBFID, should be out, signalling the start of a financial institution (FI) like no other the country has ever had.
For this and other reasons government managers associated with the NaBFID project are convinced it should remain a 100 per cent government-owned entity.
This is somewhat different from what former economic affairs secretary Tarun Bajaj said when the NaBFID Bill was being tabled in Parliament earlier this year: "To begin with, it will be 100 per cent government owned.
"Later, it will get in more stakeholders as per its financing needs."
The NaBFID Act offers the option for the government to reduce its share in the company to 26 per cent, offloading to multilateral institutions, sovereign wealth funds, banks or insurers.
NaBFID has come into place just as India has firmed up an investment pool of at least Rs 100 trillion to finance the National Infrastructure Pipeline.
The first set of projects are likely to be from roads, airports and so on but almost certainly not the power sector, given the policy conundrums that have dragged down the Indian banking sector for decades.
Keeping NaBFID solely government owned is needed for the two key roles assigned to it.
First, it will be an investment appraisal organisation for infrastructure projects on a colossal scale.
Its authorised share capital is Rs 1 trillion with the current base at Rs 20,000 crore.
But this number will gallop.
No commercial bank, possibly apart from State Bank of India, has the skills to take up the role NaBFID is expected to fill.
A top government official said given the range of infrastructure projects that will come up for appraisal, there was a need for an organisation with a large bandwidth to evaluate projects.
If the shareholding is diluted, many projects, particularly those in frontier technology, will be most difficult to finance.
It is a risk, government managers agree, since patently unviable projects can often be clothed as a national need.
The Railways, for instance, has 484 unfinished projects worth Rs 7.53 trillion, a large number of them deemed national priorities.
Second, NaBFID has access to sovereign guarantees.
The access is defined in the Act unlike those for any FIs set up by the Centre in the past, such as the Life Insurance Cor­poration (LIC) or the State Bank of India (SBI).
The Act offers two guarantees.
One, a concessional rate of up to 0.1 per cent for foreign borrowing.
Costs towards insulation from fluctuations in foreign exchange "may be reimbursed by the government in part or full".
Two, NaBFID is permitted to request government guarantees even for a domestic debt float.
No other government FI has enjoyed this generous, open-ended privilege.
The Power Finance Corporation, for instance, can only buy a sovereign guarantee, which is charged at 0.25 per cent of their offered portfolio.
For the National Asset Reconstruction Company, the Cabinet has approved Rs 30,600 crore as a lump-sum guarantee.
Sure, the latest development financial institution may not splurge on vainglorious projects.
But given that it will always have access to funds at lower cost, this open access to the government purse ensures that no one from the current FIs can match it.
If NaBFID had non-government participants in the future, there will be too many crossed wires.
The relationship with the government makes clear NaBFID's role in infrastructure investment.
As an unlisted government corporation, NaBFID will not be under the regulatory purview of the Securities and Exchange Board of India or the Reserve Bank of India (RBI).
The corporation is up and running.
A core team of about 20 recruits headed by chairman K V Kamath is operating from Delhi.
The final number of people will be in several hundreds.
NaBFID employees have been given an umbrella from several investigative agencies including the Central Vigilance Commission.
Courts will also require sanction for taking cognisance of offences in matters involving employees of NaBFID.
In short, NaBFID will be yet another attempt to create a development finance institution, after the eclipse of several others but on a far bigger scale.