As some 1,000 employees of Shopclues head for a fourth anniversary celebration at a happening hotel in Gurgaon, the company has begun its countdown to profitability, a new buzzword in the Indian e-commerce space.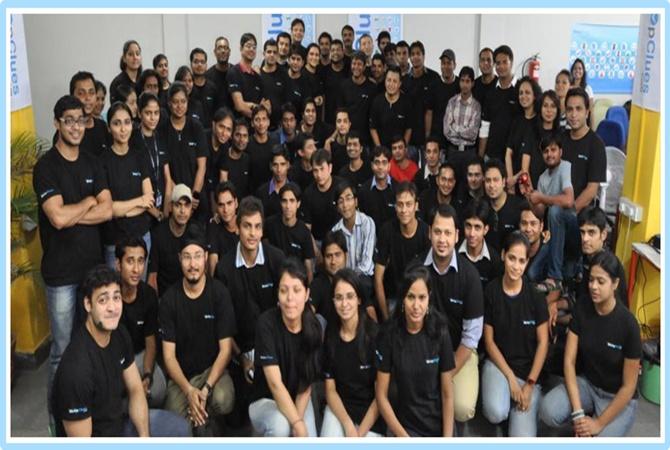 In fact, Shopclues Chief Executive Officer Sanjay Sethi and Chief Business Officer Radhika Ghai Aggarwal told Business Standard the company was already a market leader.

Shopclues, the latest unicorn (valued at $1 billion - Rs 6,500 crore or above), was at the bottom of the sector loss pie, they indicated.
"We have toppled Flipkart, Snapdeal and Amazon India," said Sethi.

He reasoned that the company had the largest aggregation of merchants on the platform and maximum stock keeping units (SKUs).

"Also, we are the top player in the Tier-II and Tier-III cities, as 70 per cent of the business comes from there… Our capital raise to value generation ratio is the best."
According to the two co-founders, the narrative in the e-commerce sector had changed from who has raised the most funds to who's closer to profitability.

Shopclues, still in the red, aims to turn profitable during the first half of 2017.
They believe theirs would be the first Indian pure play e-commerce company to turn profitable.
A certain amount of 'fundraise winter' has set in the start-up system, according to Sethi. "People have to conserve now."

Even major players might see a slowdown in fundraising, which might in-turn help them correct their business model, said Aggarwal. "Focus is now on profitability and efficiency," she added.
Shopclues is estimated to have raised $220-230 million (Rs 1,495 crore) and has spent only a fraction-about $60 million (Rs 390 crore) or so.

The founders like to describe the loss of the company over four years as one month of cash burn of any big e-commerce player in the country.
The firm may not raise fresh fund this year, but things may change if it decides to go for a big acquisition in some time.
"The only time we might go for a fundraising is if we want to make an acquisition which might be strategically important for the company," Sethi said. He did not rule out the possibility of a major brand acquisition in the last quarter of 2016.
The firm was recently valued at $1.1 billion (Rs 7,150 crore) when it went for its last round of funding from Singapore's sovereign wealth fund GIC and existing investors Tiger Global Management and Nexus Venture Partners.

Its gross merchandise value of goods sold is pegged at $750 million (Rs 4,875 crore) and is set to grow to $3 billion (Rs 19,500 crore) next year.
According to firm filings with the ministry of corporate affairs, revenue stood at Rs 79 crore in the last financial year, compared with about Rs 31 crore in FY14. The losses increased to Rs 100 crore from Rs 38 crore.
The firm plans to invest in acquisitions in this quarter and through the year in different areas such as logistics, payments and smart marketing.
"We do not have a benchmark around how much money is kept aside for acquisition and will not spend the kind of money the competition is spending on acquisitions…but probably somewhere between $20 million and $30 million (Rs 130 crore-Rs 195 crore) is a sweet spot for us," she said.
While Sethi and Aggarwal indicate there was no bubble about to burst and that Indian e-commerce was in good health, they agreed that 2016 may well be a year of mergers and acquisitions, and some companies making an exit.
AT THE BOTTOM OF THE LOSS PIE
Total combined losses of Flipkart, Snapdeal and Amazon: Rs 5,052 crore
Amazon India loss in the year ending March 2015: Rs 1,724 crore
Flipkart year ending March 2015: Rs 2,000 crore
Snapdeal year ending March 2015: Rs 1,328 crore
Shopclues: Rs 100 crore