Despite inflation easing, experts see RBI maintaining status quo on Dec 2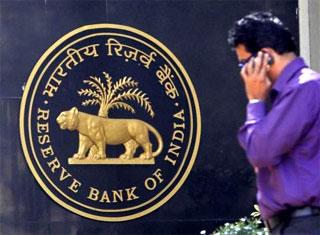 India Inc, it appears, might have to wait until the first quarter of next financial year for a reduction in the policy rate. While the 10 major banking and rating organisations polled by Business Standard unanimously said the Reserve Bank of India (RBI) was unlikely to lower the rate in its next monetary policy review on December 2, a majority saw the first rate cut happening in April next year.

Five participants said a rate cut could be effected either in April next year or beyond, while two said it could happen either in February or April.

After raising the key policy rate thrice between September 2013 and January 2014 - by a total of 75 basis points - RBI Governor Raghuram Rajan has maintained the status quo in the next four policy reviews. At present, the repo rate, or the rate at which banks borrow from the central bank, is at eight per cent.

Retail inflation, RBI's anchor for its policy stance, has eased significantly in the past few months, mainly on account of a decline in food prices and the softening global crude oil prices. But inflationary expectations remain high, especially as geopolitical uncertainty could reverse crude oil price trends.

"Bond markets might be pricing a rate cut as early as December, but the monetary policy is governed by a combination of market dynamics and economic fundamentals. I think inflationary expectations have not eased; there still are fears of the inflation rate going back to double digits. At a time when the central bank is looking to address the inflation issue, a rate cut amid such expectations could be a bit premature," said YES Bank Chief Economist and Senior President Shubhada Rao.

The bond market has been rallying on the hope of a rate cut and punters are expecting a rate cut as early as December 2. The yield on the 10-year bond closed at 8.16 per cent on Monday.

The rate of retail inflation dropped to 5.52 per cent in October, compared with 6.46 per cent the previous month. This fuelled hopes of a rate cut, given that RBI has set a target of eight per cent retail inflation by January 2015 and six per cent by early 2016.

"The inflation data have been better and global oil prices have come down. That will be acknowledged by RBI. But the central bank might not give indications of a rate cut in the offing. It will adopt a balanced tone," said ICICI Securities Primary Dealership Chief Economist A Prasanna.

Even top RBI officials have warned against drawing hasty conclusions. Earlier this month, Deputy Governor H R Khan had cautioned industry and market players against "celebrating the falling retail inflation too early".

But rate cut hopes revived last week, with Finance Minister Arun Jaitley saying a repo rate cut by the RBI on December 2 would provide a fillip to the economy.

"Even if the RBI does not lower the rate now, there will be an increased possibility of it doing so by a higher magnitude when it does. That will keep the sentiment going. As long as credit demand does not pick up and banks enjoy comfortable liquidity, bond market will continue to surge," said Bank of Baroda Chief Economist & General Manager Rupa Rege-Nitsure.