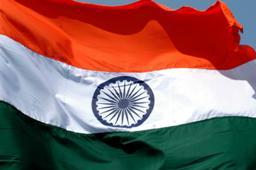 American companies have assured Reserve Bank Governor D Subbarao of their strong support to India's efforts to attract foreign capital for the country's infrastructure development through a sectoral debt fund and other initiatives.

In a meeting hosted by US India Business Council on Thursday night, the American industry leaders also discussed with Subbarao the need for maintaining 100 per cent foreign ownership of wholly-owned subsidiaries, and transparent priority sector lending norms.

Overseas companies are allowed to set up 100 per cent foreign owned subsidiaries in India, except for in sectors that attract foreign equity cap.

The American industry leaders also discussed with Reserve Bank of India Governor the importance of a 'bank oversight framework' in India involving mobilisation of the capital and expertise of global financial institutions.

Subbarao, who is on a visit to the US, told the industry representatives about the challenges faced by RBI in managing inflation while promoting the growth to keep 'the engine of India's economy thriving' in the midst of factors beyond its control, USIBC said in a press release.

USIBC reaffirmed the US companies' commitment to India's growth and focused on positive examples of successful cross-border
investments.
They also expressed "their strong support for the recently implemented Infrastructure Debt Fund structures as well as moves to further deepen India's debt capital markets toward long-term infrastructure development."
Top executives from global financial, manufacturing, and other corporations attended the private meeting chaired by USIBC Chairman Ajay Banga, president and CEO of global payment services major MasterCard Worldwide.
The USIBC members also welcomed the RBI Governor's insight on opportunities for meaningful collaboration in the financial sector between the two countries.
The USIBC said one such example is Genworth, a US-based Fortune 500 company with operations in 25 countries, which has made an investment in India's financial inclusion and housing opportunity vis-a-vis a joint venture toward India's first ever mortgage guarantee company, India Mortgage Guarantee Corporation Pvt Ltd.
The USIBC was formed by the US and Indian governments in 1975 with a purpose to deepen two-way trade and strengthen commercial ties between the two countries. Currently, it has 350 top US and Indian companies as members.