Uttar Pradesh is getting the cyber savvy to attract investment in the state with an advanced single-window online clearance system, 'Nivesh Mitra'.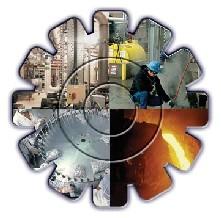 Interestingly, the suite will also be integrated and linked with social networking sites viz. Facebook, Twitter & LinkedIn given their popularity, reach and impact.

This would include Social Bookmarking & RSS Feeds, which allow it to organise, store, search and manage web content.

The state infrastructure and industrial development department, after bidding, has hired a private agency to upgrade Nivesh Mitra suite to completely do away with physical processes required for clearance of investment proposals.

Nivesh Mitra was first launched in July 2009 by government's industry interface Udyog Bandhu.

It was aimed at encouraging entrepreneurs to invest in UP by simplifying procedures and introducing online single window clearance system.

"Although, Nivesh Mitra is an online system, still personal visits to some departments and physical processes were involved on part of investors. Therefore, we decided to remove these bottlenecks with the help of domain expert and add more investor-friendly features," UP infrastructure and industrial development commissioner (IIDC) V N Garg said.

Nivesh Mitra is being revamped, redesigned and redeveloped by the agency. It has been mandated to create an integrated and secured online payment system linked to concerned departments with banks and facilitate net banking, credit/debit card operations and offline payment mode.

It will provide advanced search facility. "The company has been asked to upgrade the website in next three months," Garg added.

In the first phase, Nivesh Mitra had been introduced in 18 districts viz. Rampur, Jyotiba Phule Nagar, Moradabad, Gautam Budh Nagar, Ghaziabad, Barabanki, Kanpur, Unnao, Lucknow, Lakhimpur Kheri, Kushinagar, Mahamaya Nagar& (Hathras), Aligarh, Agra, Fatehpur, Ghazipur, Mathura and Gonda.

It was made mandatory for entrepreneurs desirous of setting up medium and large scale industries to submit application through Nivesh Mitra in these districts. Later, the facility was extended to the small scale sector.

Gradually, the state government will extend the facility in other districts too. So far, over 1,600 entrepreneurs had been facilitated by Nivesh Mitra.

Nivesh Mitra promises time-bound issuance of various approvals to the applicants. Any application can be tracked by senior officials and responsibility fixed in case it is not processed in stipulated timeframe.