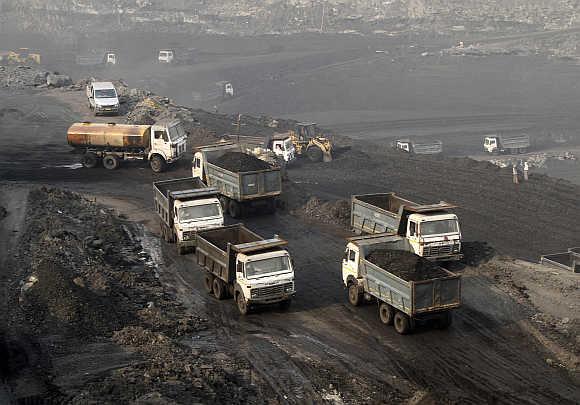 Metals and Mining
Budget provisions
The following announcements have been proposed in the Union budget 2014-15
Export duty on bauxite increased from 10% to 20%
Investment linked deduction being extended to slurry pipelines for the transportation of iron ore
Royalty rates on minerals to be revised to ensure greater revenue for State Governments
Basic customs duty on imported flat-rolled products of stainless steel increased from 5% to 7.5%
Basic customs duty on metallurgical coke increased from Nil to 2.5%
The BCD on ships imported for breaking up is being reduced from 5% to 2.5%-To benefit steel industry for metals scrap
Basic Customs Duty on coal tar pitch is being reduced from 10% to 5%
Basic Customs Duty on battery waste and battery scrap is being reduced from 10% to 5%
Excise duty on winding wires of copper is being increased from 10% to 12%
Reduction in import duty on dolomite from 5% to 2.5%
Introduction of GST to be given thrust
Pre-Budget Expectations
Expect basic customs duty on Aluminium Scrap at 2.5% may be raised and brought on par with the duty on Aluminium products at 5%.
Expect export of bauxite from India be banned or atleast increase export duty on bauxite from 10% at present to 30%.
Expect export duty of 5% to be imposed on export of alumina.
Expect aluminium Ingots be included under the Interest Subvention Scheme to increase its exports.
Expect aluminium industry be classified as a "Core Industry" for various purposes including for coal allotment and supply. 'Core industry' status to Aluminium industry will help it to get long-term coal linkages in line with independent power producers and preference during allotment of coal blocks for captive mining.
Some of the critical inputs in manufacturing of Alumina are having basic customs duty that is higher than the duty on Aluminium at 5%. Coal Tar Pitch has custom duty of 10% while Caustic Soda Lye, Aluminium Fluoride and Anodes have custom duty of 7.5% leading incidence of inverted duty structure. Industry expects that import duty on the above raw materials should be reduced so as to remove the incidence of inverted duty structure in the Aluminium value chain.
Expect copper concentrate to be exempted from basic customs duty.
Expect basic customs duty on copper products to be increased from present 5% to 10%.
In the Union Budget 2011-12, Government had exempted gold and silver content in imported copper concentrate from basic customs duty to encourage production of precious metals through the copper concentrate route.The exemption is subject to the condition that the importer produces an assay certificate from the mining company specifying separately, the value of gold and silver content in such copper concentrate. However a significant quantity of copper concentrate is procured from traders or from trading companies of the miners. This trade route has been inadvertently left out of the notification. Industry expects that the notification be amended so as to make the assay certificate from the supplier of concentrate as an adequate condition rather than assay certificate from the mining company.
Budget impact
Increase in export duty on bauxite will be favourable for aluminium smelters like Hindalco and Sesa Sterlite who will benefit from the resultant increase in domestic bauxite supply while this could be negative for Ashapura Minechem (Bauxite Exporter) .
Reduction in import duty on dolomite from 5% to 2.5% would be marginally positive for the steel companies.
Increase in basic customs duty on imported flat-rolled products of stainless steel from 5% to 7.5% is beneficial for companies like JSW Steel and Jindal Stainless.
Increase in basic customs duty on metallurgical coke from Nil to 2.5% could negatively impact Steel companies which are majorly dependent on coking coal import.
Stocks to watch
Sesa Sterlite, Hindustan Copper, Hindalco, Nalco, SAIL
Outlook
Union Budget 2014-15 is positive for metals and mining companies.
Budget has given significant thrust on improving infrastructure which would improve domestic steel demand as higher outlay for housing, road, port, urban and rural housing and infrastructure development would help improve steel consumption.
Please click here for the Complete Coverage of Budget 2014 -15