The lockdown that crippled the entire logistics, delivery and supply chain network to near zero, was enough to deal a body blow to India's fastest growing unicorn whose very business model saw a severe disruption, like several other firms and sectors.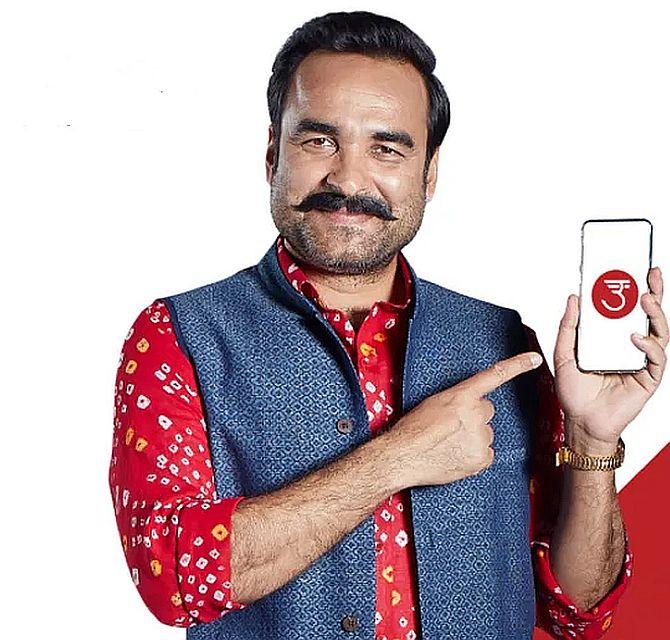 Until recently, Udaan had literally been on a flight.
The business-to-business (B2B) e-commerce start-up may have continued with similar or even a faster pace of growth, had the Covid-19 pandemic not hit the globe.
The pandemic forced India to impose a nationwide lockdown from March third week.
The lockdown that crippled the entire logistics, delivery and supply chain network to near zero, was enough to deal a body blow to India's fastest growing unicorn whose very business model saw a severe disruption, like several other firms and sectors.
Although attempts to speak to the company's officials could not yield any result, the Bengaluru-based start-up is learnt to have lost almost 60 per cent of its business because of the lockdown, according to sources privy to the development.
This has prompted the Tencent-backed start-up to implement a series of cost-cutting measures, including layoffs.
While the start-up had recently announced that it would lay off around 10-15 per cent of its contract staff, affecting around 3,000-3,500 jobs, more such measures are on cards, said the sources.
"It was already facing a daunting task of monetising business after scaling it massively which just got worse post the Covid-19-induced lockdown," said one of the persons cited above.
Sources say one of the reasons why the pandemic has hit Udaan hard is its business model itself.
Logistics and delivery comprise core part of the company's model which took the first hit as inter-state and intra-state movement of goods was majorly affected during the lockdown.
The other challenge is that the company did not have any control on logistics as it was provided by third-party providers under the brand Udaan Express.
Thus, the non-essential categories such as electronics, apparel and footwear, which comprise major part of its business, saw an immediate impact.
Even though the company is also into intra-city delivery of goods, which are mostly perishable items, including food and grocery, it is still a small part of the business.
The other major challenge is, Udaan's business model is also very asset heavy comprising several warehouses across the country.
It has operations in categories such as lifestyle, electronics, pharmacy, fruits and vegetables and fast-moving consumer goods (FMCG).
With almost no sales taking place during the lockdown, the start-up had to burn a lot of money to keep its warehouses active and pay staff salaries.
In a recent meeting with Business Standard, Udaan co-founder Sujeet Kumar agreed that the business is capital intensive, though most of the infrastructure the company has set up is meant for the future when one does not need to spend in proportionate to demand.
"If you have the right infrastructure in terms of supply chain, payments, financing, you can move much faster when the economy matures, while your cost of operations will also come down," Kumar said.
"That means, you are spending on something which will last forever, just like the road infrastructure," he added.
Founded in 2016 by former Flipkart executives Amod Malviya, Vaibhav Gupta and Sujeet Kumar, Udaan had been growing very rapidly.
The company works with three million retailers and over 25,000 sellers from 900 towns and cities across the country.
"It seems that Udaan is implementing an internal restructuring to adapt to the Covid environment becasue of the structural changes in demand in the country," said Salman Waris, managing partner at New Delhi-based specialist technology law firm TechLegis Advocates & Solicitors.
"This is evident from the fact that the company has laid off contractual staff from its sales, credit and collection teams while it has gone on record to confirm that it would honour all campus placements and pending job offers."
Also, unlike the B2C e-commerce space, which continues to generate a lot of cash to meet the operating requirements, Udaan's model is quite different.
Its model thrives on the promise that the company would provide the merchant establishments, kiranas and shops their entire requirement at a competitive price point, doing away with a lot of hassles for them.
But that category itself is highly competitive, while the firm also faces difficulties such as high order cancellations and return of products by sellers and the buyers, according to industry sources.
Besides, margins are quite less in categories like FMCG and electronics, where the firm sees maximum of gross merchandise value (GMV).
Given these, the company's primary revenue earner had been the non-banking financial company (NBFC) arm, through which it caters to the short-term fund requirements of merchants in lieu of interest.
But it was quite minuscule as of last fiscal. The defaults in the financing space are also quite high.
In FY19 for example, Udaan earned Rs 14.71 crore via interest on loans, while its operating revenue in the financial year stood at Rs 12 core, close to double that of the previous year.
The burn rate was much higher owing to manpower costs, outsourcing, buyers' refunds and transportation and distribution costs, which resulted in losses growing more than fivefold to Rs 338.2 crore.
Liabilities of the company include guarantee for overdraft facility for one of its subsidiaries at an amount of Rs 70 crore.
Its unsecured loans have increased from Rs 6.3 crore in FY18 to Rs 171 crore in FY19.
Udaan's lease expenses for FY19 increased to Rs 7.03 crore from just Rs 88.40 lakh in FY18.
According to analysts, the post-Covid world, however, looks promising for Udaan, and it is on a recovery path.
They said besides FMCG, Udaan may be looking at focusing on high-margin unbranded items which have a huge demand in rural India and tier-II and -III cities.
"B2B players have beneficial tailwinds as the pace of digitisation increases in supply chains, post-Covid," said Ankur Pahwa, partner and national leader, e-commerce and consumer internet, at EY India.
Beside the traditional FMCG and mobile segments, he says, there is a huge opportunity in discovery-led categories like fashion, home and accessories which generally will have much stronger metrics around economics, cohorts, experience and engagement.
"Bharat (rural India as well as tier-II and -III cities), for B2B players, is a $50 billion opportunity in the near term and time is right for it (Udaan) to innovate, accelerate footprint and leverage digital adoption," added Pahwa.
Aryaman Tandon, director at management consulting firm Praxis Global Alliance, also echoes this view, saying that Udaan's business fundamentals still remain strong.
"It has created good inroads into the retail outlets and we will see it getting back on the recovery path soon," Tandon added.