Hospitality chains are hosting dual brands on one property, looking for operational efficiencies without diluting their brands, says Shivani Shinde Nadhe.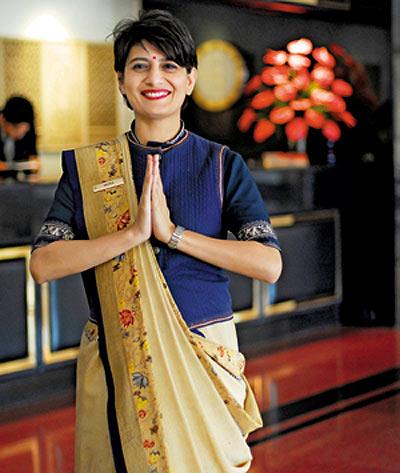 Given the highly competitive and crowded market for travel in the country, Indian hospitality chains have been experimenting with a concept that has taken off in a big way in the West.
They are locating multiple brands on one property; Accor, Lemon Tree and others have opened up budget and premium branded hotels within the same premises during the past three to four years and, buoyed by the response and impact on the bottom line, both are opening their third two-in-one properties this year.
Accor plans to set up its third Pullman-Novotel combine in the second half of 2017 in Chennai.
Pullman is the high-end international brand targeted at global travellers who combine work and pleasure according to the brand's tagline. Novotel is pegged at a scale lower than Pullman, but it reaches out to a similar category of global business and leisure travellers.
The third Lemon Tree-Red Fox combine is opening up in Gurugram and will have a capacity of 300 rooms. It owns two such properties in Delhi and Hyderabad, where the upscale brand Lemon Tree Premier is paired with Red Fox Hotels, the economy brand.
Such an arrangement is attractive on account of the economies of scale and efficiency that the model provides.
"This is where the dual-branded strategy comes in handy, maximising the value of land and better management of construction and operational costs," said Lokesh Sabharwal, vice president, development, South Asia, Accor Hotels.
It also makes for good business say industry experts as the hospitality chain can offer diversified fare within the same property.
A large inventory of rooms under a single brand restricts focus to a single segment, while two hotels positioned at different levels of the market helps target different price points and cater to customer segments with varied interests.
"Putting a large inventory within the same category in one big land parcel can at times be challenging. So, once you map the market and look at the potential customers and business feasibility, it is advisable to split the risk in two different brands and different positioning," said Sabharwal.
The other advantage that the dual-triple brand strategy offers is operational efficiency.
"A twin property with two brands positioned at different price points helps garner the attention of a broader customer base. It not only helps reduce project costs but also lets hotels share certain costs like sales, security, finance and administration," said Vikramjit Singh, president and chief revenue officer, Lemon Tree Hotel Company.
Most dual branded hotel properties in India are in the metro cities, especially in markets like Delhi and Bengaluru where land is expensive and location features big in the customers' decision making matrix.
Sabharwal said, "These are usually highly urbanised cities which are strong hubs in their own right and also serve as MICE (Meetings, Incentives, Conferences and Exhibitions) destinations. The dynamics are conducive to set up dual-branded properties."
Some hospitality chains are taking the concept to popular tourist destinations too.
Last year, the Leela Group and Aiana Hotels and Resorts announced plans to develop a two-hotel complex in Agra near the Taj Mahal. The hotel was to have a total of 250 rooms. The company however did not respond to an e-mail asking for more details on the venture.
Having two brands in the same property will mean two different entrances, food services and other offerings.
This could get tricky as travellers are known to be particular about the brand they stay with, especially when every travel destination is a Facebook status update. Maintaining the branding of the respective hotel is paramount.
Pavethra Pooniah, VP, ICRA believes that, for the dual brand strategy to work, the chain must have a clear distinction between its brands. If there are overlaps in terms of the experience or the brand communication, travellers are likely to get confused and there is a risk of dilution of the core brand.

"The dual branded property concept works well if there is a clear distinction of brands. In India the trend has just started. Unlike the global markets, in India, hotels do not have the concept of select services. This can be a distinct factor of differentiation among brands especially if you are clubbing a premier and budget brand," she added.

Sabharwal agrees that it is a challenge, maintaining distinct brand positioning is something that the hotels must keep an eye out for while adopting the model.
Therefore, he says, the two brands chosen must have a clear identity and a limited degree of overlap of their customer base. At the same time, however, the positioning of the two brands should not be too far apart for them to co-exist successfully.
"We have touched upon some of the key benefits in terms of diversification, flexibility and operating efficiencies in this model," he added.
Notwithstanding the pitfalls of marrying multiple brands into a single property, the trend has caught on worldwide. In the US, chains have moved from dual to triple-branded properties.
In an article in its online magazine JLL Real Views, investment management firm JLL wrote, 'Today's triple branded hotels build on the popularity of dual branded hotels, which have gained traction over the last five years. Today, there are at least 75 dual-branded hotels open across the United States. JLL estimates that at least 3,000 additional rooms are being developed or converted in dual-brand developments, showing the demand exists and is growing."
Indian hospitality chains are in agreement.
Photograph: Courtesy Careers360.