Turner Broadcasting System has decided to shut down its Hindi general entertainment channel, Imagine TV. It had acquired the channel from NDTV in 2010.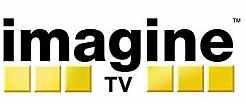 "Imagine TV has not performed and grown as per expectations. While some programmes delivered satisfactory ratings, overall the channel was unable to achieve the ratings consistency needed to sustain the business and support continued investment. As a result, Turner made the carefully considered decision to cease operations of the channel," said Siddharth Jain, managing director-South Asia, Turner International India.

It is the second time Turner has failed to click in the competitive Hindi general entertainment channel space. In 2008, Turner had a 50-50 joint venture with Miditech (promoted by the Alva brothers) for Real. It shut down the channel within the first year of operation itself.

According to sources, the channel's employees and stakeholders, including television producers, seemed to have been caught off guard, as the management informed them on Thursday it was the last working day for the channel. From Friday, Imagine TV and its international feed Imagine Dil Se would be airing re-runs.

The channel was known for its Rakhi Ka Swayamvar, a reality show that attempted to marry off a celebrity on the show. Buoyed by the success, the channel started the various seasons for the show.

In the past two years, Imagine TV had seen significant changes in its leadership structure, including integration of its operations into
the Asia entity of Turner Broadcasting. CEO Sameer Nair had quit last year.
The exit of Turner also comes at a time when the channel is struggling to cope with the changing audience tastes and stiff competition from other general entertainment channels.
Star Plus is the number one general entertainment channel, with 271 gross rating points (GRPs), while Imagine is on the seventh spot, with only 64 GRPs, according to the latest TAM Media Research ratings. GRPs are a total of television rating points over a period of time.
Imagine TV was launched by NDTV in partnership with NBC Universal, as part of NDTV's diversification into non-news domain and in line with NBC's expansion plans in 'emerging markets', such as India. Following the economic slowdown of 2008 and NBC's inability to invest further in the venture.
Turner had acquired NDTV's stake in Imagine and made it a fully-owned Turner company. However, Turner said it remained committed to future investments and long-term participation in India.
Turner International, a part of the Times Warner group, the fourth-largest entertainment conglomerate in the world (after Walt Disney, NewsCorp and Viacom), has strong presence in India through children's channels such as Cartoon Network, Pogo and Boomerang , world movie channel WB, HBO, TCM  and news channel CNN. It also has a joint venture with the Zee Network through which it distribute 35 channels in India, including the Zee and the Turner bouquet. This is now part Zee-Star distribution JV Mediapro. Times Warner also has a content-sharing and branding agreement for CNN-IBN.