Tim Cook, CEO of Apple, recently stated that he sees India in the same position that China was seven to ten years ago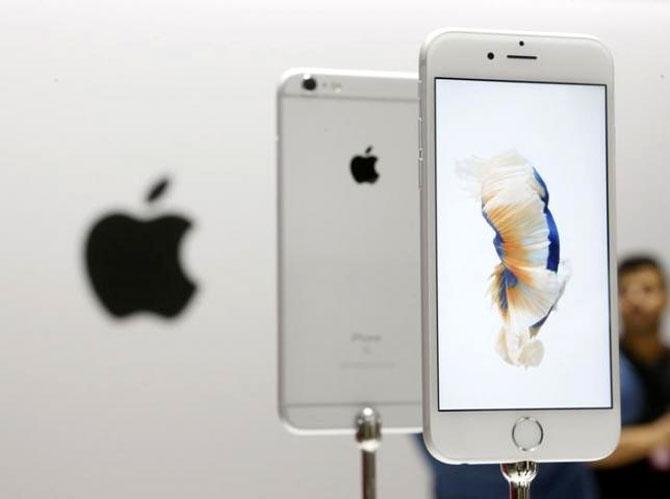 India is soon becoming the centre of every smartphone manufacturer's universe as the country's appetite for the devices continues to grow at a brisk pace, despite slowing global sales. In the first three months of 2016, sales of smartphones in India grew 23 per cent to 24.9 million units.
Tim Cook, chief executive of Apple, recently stated he sees India in the same position China was seven to 10 years ago.
While a majority of smartphones sold in India are entry-level models, the base for high-end devices such as Apple's iPhone is also growing, with the company witnessing a 56 per cent growth in sales in the January-March 2016 period.
It's clear India is the next China not only for Apple but every smartphone manufacturer. The country has a base of 1.02 billion mobile subscribers, and with smartphones overtaking feature phone sales, it offers a huge opportunity for growth. This realisation has caused Chinese manufacturers such as Xiaomi, OnePlus, Oppo, Vivo and Lenovo to venture out of their home market and make inroads in India.
"There is a massive opportunity for every player in the mobile value chain when the second largest market by volume is still under-penetrated and growing, while the rest of the world's smartphone demand has waned. India is the next China," said Peter Richardson, research director at Counterpoint Research, a firm that tracks smartphone shipments both globally and in India.
Counterpoint estimates about a billion smartphones will be sold in India by 2020, putting the hand-held devices in the hands of half a billion people.
Today, every 23 out of 100 people in India have smartphones and this growth will be furthered by better connectivity and faster data speeds through fourth generation (4G) LTE networks, which companies such as Reliance Jio and Bharti Airtel have invested in massively.
Anticipation of this move has also meant two out of every three smartphones sold in India during the three-month period were 4G-ready. More, with the smartphone being the primary computing device of many Indians, the demand for devices with screens larger than 5-inch was huge - 60 per cent of all smartphones shipped in the country in the three months to March 31 were phablets.
South Korean electronics giant Samsung continued to lead the Indian market with a 28.8 per cent share of the Indian smartphone market.
Micromax is at second spot with a 16.6 per cent share of the market. Homegrown brand Intex continued to hold the third spot, with 10 per cent.
Surprising everyone in the first three months of 2016 was Reliance Jio's Lyf smartphone brand, which within a quarter was able to capture seven per cent market share to become the fifth largest smartphone vendor in the country.
"This is the level of scale Jio is targeting once it switches on its LTE network later this year. This quarter, strong shipment was more of channel filling; the actual sell-through will happen in the second quarter of 2016," read Counterpoint's report.
Global smartphone shipments for the period under consideration clocked in at 344 million units with growth remaining flat. Sales of the iPhone dropped by 16 per cent globally on the account of weak demand from the US and China, its two largest markets.
While Apple's operation in India is still minuscule and the country is not expected to offset the decline in global demand for iPhones, the potential for growth in the long-term is certainly there.
Apple is also working on a strategy to bring refurbished phones to India, helping it compete in the low- and mid-range smartphone segments in the country. The company has floated this proposal to the Indian government, which has faced a lot of resistance from both local and global vendors that operate in the country.
The sub-$150 smartphone market is where most of the fireworks will be in the short-term with Samsung, Micromax, Lenovo, Motorola, Xiaomi and other such brands fighting it out for dominance.
It will be important to keep an eye on what Chinese players do in the market since they have already captured a combined 21 per cent of the Indian smartphone market in the quarter.
Photograph: Beck Diefenbach/Reuters