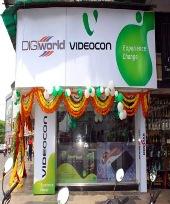 Videocon Telecommunications will bid for the Delhi telecom circle, the most expensive, it said on Monday.

It currently operates in seven circles. Videocon has appointed Deloitte as a consultant.

The company's comes after the Telecom Regulatory Authority of India decided to cut spectrum auction prices by 60 per cent.

The company had earlier complained the regulator was being unfair by cutting the floor price of spectrum, as they had bought licences in November auctions at a much higher price.

"The sharp cut in the floor price for 900 MHz spectrum is very attractive, and particularly for the Delhi telecom circle it makes a lucrative business case.

"The Delhi telecom circle is of utmost importance to us, both strategically and potentially, and the fact that the Delhi licence will be available in the 900 MHz spectrum completely fits in our strategic framework," said Arvind Bali, chief executive.

Spectrum in the 900 MHz band is at least 1.5 times more efficient than the 1,800 MHz band that GSM operators use currently.

Bali says the choice to bid for Delhi is a 'no-brainer'.

"Delhi is the hub of the Hindi-speaking belt &
the northern corridor of the country and significantly complements our footprint in the country.
"Delhi is the business hub and the world's second most populous city," he said.
"The fact that the liberalised licence regime allows you to offer next generation data service makes it even more lucrative," said Bali.
The telecom arm of the consumer goods to petroleum group had won 21 licences in 2008 but lost 20 of them after the Supreme Court cancelled over a 100 licences in the wake of a probe into the 2G spectrum auction scam.
It had bought back six licences in the northern belt in November last year.
The company's operations are in Punjab, Uttar Pradesh (East), Uttar Pradesh (West), Bihar, Gujarat, Madhya Pradesh and Haryana.
The operator claims it expanded its network in four operating circles including Punjab.
It is also planning to roll out services in the remaining three circles in the next 12 months.
"The brand is already among the top three players in net subscriber additions for the last three months in its circles," the company said.