Trai data show the company has no subscribers in Uttar Pradesh East & West and Bihar

In May this year, the Videocon group decided to scale down its telecom operations in three circles out of the six it was operating in. The operator, Datacom, now has subscribers only in Gujarat, Haryana and Madhya Pradesh, according to the latest data from the telecom regulator.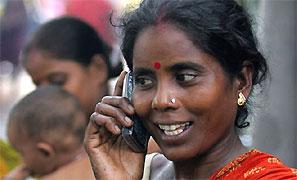 In the spectrum auctions held in last November, Videocon had reclaimed licences in six circles for Rs 2,222 crore (Rs 22.22 billion). But now, its operations in the northern belt — Uttar Pradesh East, Uttar Pradesh West and Bihar — are all but shut. These circles show zero subscribers in the Telecom Regulatory Authority of India (Trai)'s data.

The operator has 2.28 million subscribers in three circles. Most of its subscribers are in Haryana.

Arvind Bali, chief executive of the telecom business of the company, said its operations in the three northern circles had always been a non-starter. "We have not yet launched commercial operations in them. And, the subscribers we had in these circles have been friendly subscribers — our employees and trade partners." Bali added the company was still working on its strategy for these circles.

The move to exit operations could be a strategic customer clean-up exercise, say industry experts.

According to Trai, the percentage of subscribers active in the Bihar circle is 0.5 per cent. That puts the number of active subscribers at 92. In UP-East and UP-West, too, 0.94 per cent and 1.35 per cent subscribers were active, respectively. The effective subscribers in UP-East and UP-West the operator had in April were at 137 and 48, respectively.

Keeping such subscribers and maintaining towers add to costs, said Bali. "Running towers and operations is expensive. Low number of subscribers does not give us revenue."

"The company (Videocon) has better businesses to focus on, like consumer durables and oil. Telecom has not made any money as of now. They seem to have lost interest on it," said an industry expert, who declined to be identified.

The company's move is contrary to the claims it had made earlier this year that it would launch the next generation 4G services in all its six circles. The licences the company had bought are of a liberalised nature and will allow it to launch these services.

The company had 21 licences before the Supreme Court cancelled 122 licences in February 2012 in a case relating to the 2G scam.

The operator could never make a dent in the market neither competitively nor in terms of subscribers. Even when it had all 21 licences, Videocon's market share was around 0.42 per cent. "They were never a significant force though they did create competitive tension with their presence," said Kunal Bajaj, an independent telecom consultant.

Datacom also had the disadvantage of being the last operator to launch services in early 2010.