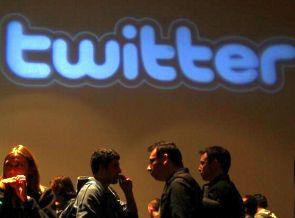 For micro-blogging site Twitter, the past couple of years in India have been encouraging.

The California-headquartered company has not only seen more Indians coming to its platform, it has also seen engagement and conversation on various subjects going up manifold.

"It may sound unusual, but as a company we are patient on revenue" said Rishi Jaitly, market director, Twitter India.

Twitter has seen a 600 per cent increase in conversations on politics on its platform in India and a ten-fold increase in mentions of political figures and political parties over the past year.

There has also been a 250 per cent increase in conversations on entertainment.

"There were more tweets about the recent Indian elections than during the last Olympics," said Jaitly.

Twitter does not give country-specific figures but research firm eMarketer says India will have 18.1 million people tweeting by the end of 2014.

"India and Indonesia will have the third- and fourth-largest Twitter populations in the world in 2014, with 18.1 million and 15.3 million users, respectively, both surpassing the UK for the first time this year,"
eMarketer said in its report issued in May.
Twitter claims to have 271 million always-on users worldwide.
With an increasing participation of the Twitterati on diverse issues , Twitter during the past year has pushed three of its advertising platforms, promoted tweets, promoted accounts and promoted trends. Jaitly said the response was 'fantastic'.
He said the company had taken a number of initiatives during the past couple of years to immerse itself in the Indian media business.
The first one was to create separate teams to engage with key personalities, government functionaries and departments.
It has also made Twitter more accessible on phones.
Last year, the company launched a 'missed call' service where users can dial in for their tweets.
Similarly, Twitter has tied up with Airtel DTH to bring tweets on television sets.
"India is one of our fastest growing markets.
"It is one of our most strategic markets. So our number one objective here is reaching every Indian," Jaitly added.