The company has declared a dividend of Rs 7 per share.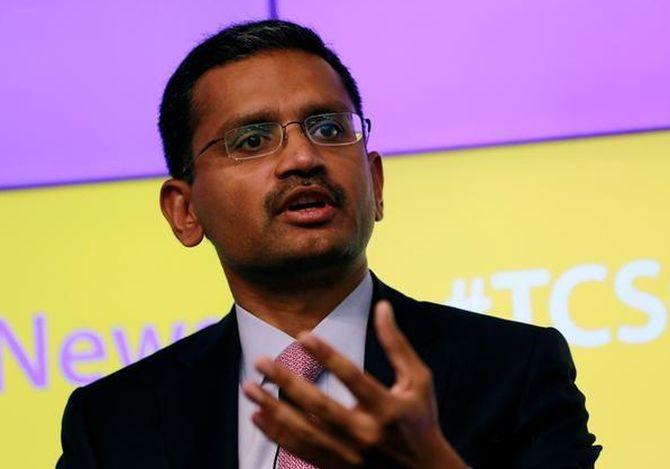 Country's largest IT firm Tata Consultancy Services (TCS) on Thursday reported 1.3 per cent quarter-on-quarter (QoQ) rise in net profit at Rs 6,531 crore for the quarter ended December 31, 2017.
The Mumbai-headquartered company had posted net profit of Rs 6,446 crore in the sequential quarter ended September 30, 2017.
Its income from operations during the quarter under review stood at Rs 30,904 crore, up 3.9 per cent from Rs 29,735 crore in the year-ago period, as per Indian Accounting Standard (Ind-AS).
The company has declared a dividend of Rs 7 per share.
"We wrapped 2017 with a strong performance in the December quarter... . As lagging parts of our portfolio turn around, and areas of softness reduce, we are well placed for stronger growth ahead," TCS CEO and MD Rajesh Gopinathan said.
He added that the company signed its first over $50 million deal in 'Digital' this quarter.
New deal ramp-ups, increasing traction in Digital, robust demand pick up in retail and continuing momentum in most of TCS' industry verticals gave the company strong volume growth in a seasonally weak quarter, TCS COO and executive director N Ganapathy Subramaniam said.
TCS' digital revenue saw an increase of about 40 per cent year-on-year and accounted for 22.1 per cent of the company's revenues.
During the quarter, TCS saw its IT attrition rate (LTM) coming down 0.2 per cent sequentially to 11.1 per cent.
It added 12,534 employees (gross) in the December 2017 quarter, taking its total headcount to 3,90,880 people.
Photograph: Danish Siddiqui/Reuters